When Greg Gerritt first started giving away free winter coats to the needy on the mall side of the Rhode Island State House, he was hoping to hand it off to someone else for year two, but when no one stepped up, he found himself running it again, and again. Now seventeen years later, Gerritt seems to have accepted the fact that this has become a regular gig. "Still," he says, if someone wants to step up…"
As Gerritt and I chat at the periphery of the event, volunteers are placing donated coats on hangers even as people crowd the racks searching for the warmest and most stylish fits. The volunteers all wear bright green stickers on their jackets. The ad hoc coat distribution system seems constantly to teeter on the edge of chaos, but volunteers and those in need of a coat are determined to make it work. The scene is one of organized, joyful chaos. "We've only had one fight break out while doing this," says Gerritt, "That was last year. I don't expect any problems today."
Anyone can donate unused coats at this event. I watch as a family of four, with two young girls aged about ten and six, arrive carrying bags and boxes of coats. I learn that this is an important post-Thanksgiving event for this family. "The girls need to learn about the importance of sharing with those less fortunate," says mom.
Any coats not claimed will be donated to a charity that will continue to distribute coats for the rest of the season. This year that charity will be AIDS Project Rhode Island.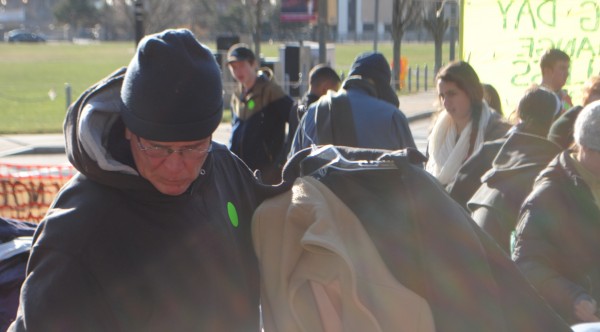 As I prepare to leave, one of the volunteers calls out to me. "Homeless helping the homeless," he says, "That's the story here. I'm homeless, but I'm volunteering to help the homeless. It's all about the heart."
"You're right," I tell him, "that is the story here."
The Annual Buy Nothing Day Winter Coat Exchange happens at locations throughout Rhode Island, every year on the Friday after Thanksgiving.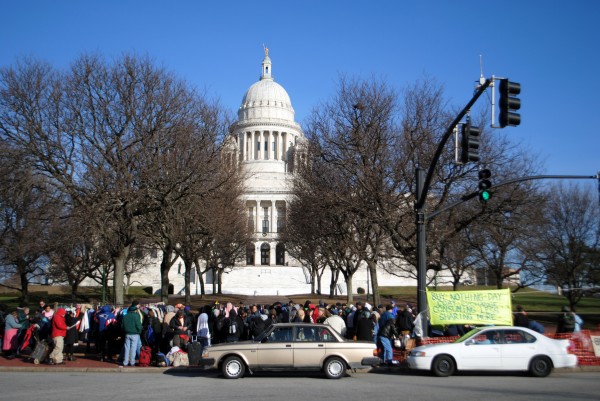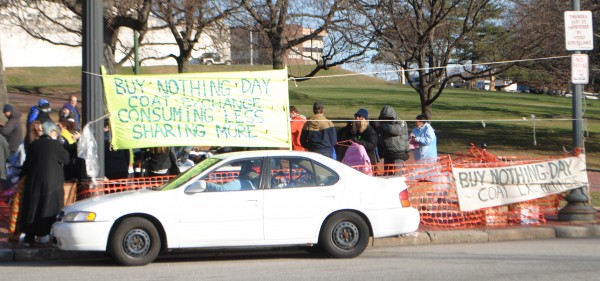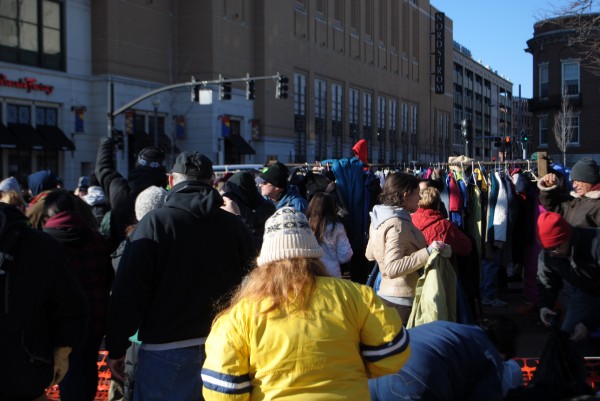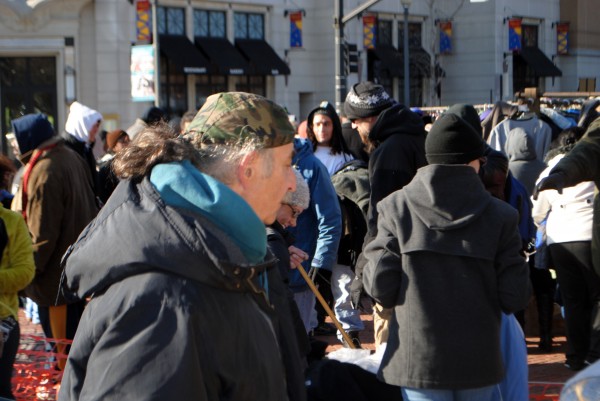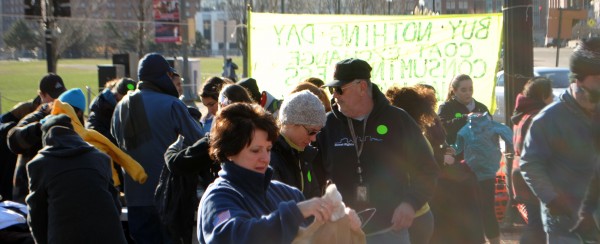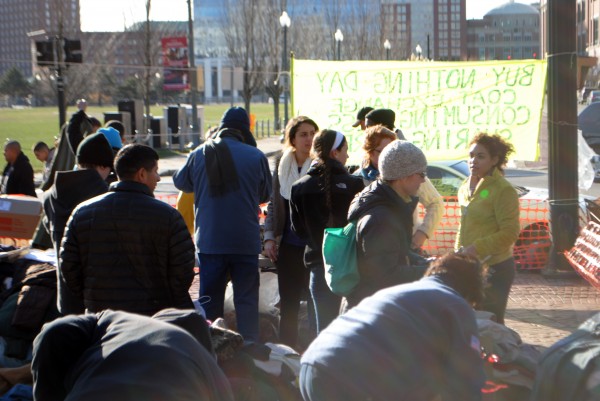 17th Annual Buy Nothing Day Winter Coat Exchange

,