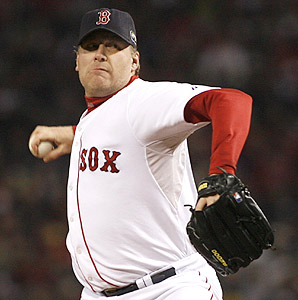 This afternoon, Governor Chafee announced the state would be pursuing legal action against not only the officers of 38 Studios, but also the financial advisors and the EDC staff who put the deal together.  I highly recommend reading the actual complaint, but here is the part that stands out for me:
The undisclosed risks included the express admission, made by 38 Studios' directors and chief executives directly to these Advisors, and by 38 Studios' own financial projections that were disclosed to the Advisors, that, even with the loan from the EDC, 38 Studios was undercapitalized by many millions of dollars and would not have nearly enough money to relocate to Rhode Island and complete Copernicus, and that, as a result of this cash shortfall, 38 Studios was likely to run out of money in 2012. The EDC Board understood that 38 Studios' capital requirements to complete Copernicus were approximately $75 million, and that the net proceeds to be lent to 38 Studios would be less than $75 million.  Nevertheless, the EDC Board was also told that the net proceeds 38 Studios would receive, along with other sources of funds set forth in 38 Studios' financial projections, "would provide necessary financing to relocate 38 Studios to Rhode Island, complete production of Copernicus, and capitalize the company's growth and expansion in Rhode Island." In fact, the Advisors knew or should have known that this was untrue, and that even if all of 38 Studios' financial projections proved true, the net proceeds would not be sufficient to fund 38 Studios' relocation to Rhode Island and completion of Copernicus.
According to the complaint, the deal was put together against the advice of lower-level EDC staff, according to projections that guaranteed failure by last summer, pretty much exactly what happened.  The complaint also points out all the ways in which the EDC top brass and the deal-makers prevented the EDC board from hearing data to contradict them.  The complaint says the EDC analyst who threw cold water on the proposal was un-asked to prepare his economic analysis, the agendas were manipulated to keep damaging information out of board discussions (most famously by preventing then-candidate Lincoln Chafee from speaking to it, but there are other incidents in the complaint).
So we learn that Governor Chafee was not the cause that sent 38 down the drain.  The cause was wishful thinking by powerful people, who thought that ignoring the lowly analysts was the right thing to do.  By 38 Studios own projections, $75 million wasn't going to be enough to do the job, and when they found out they weren't even going to get that much, due to deductions for debt reserve funds, they forged ahead anyway.
The complaint is, of course, just that: a complaint, a set of allegations.  The facts in it remain to be proven, but it seems possible there will be a trial to come out of it.  If so, it will be a spectacular look at how deals are made around here and how illusions of good times ahead can drive sensible people to do silly things.  Having looked at the complaint, I have no doubt that the misfeasance alleged in it was motivated by a desire to see something cool happen for Rhode Island.  (Well, most of it, anyway.)   But purity of motive is no excuse for sloppiness of analysis, a message that is as applicable to debates about polls, climate change, economics, or business projections for a video game company.  It's a real world out there, and real numbers have a way of biting you in tender parts when you ignore them.
38 Studios Shoe Drops

,