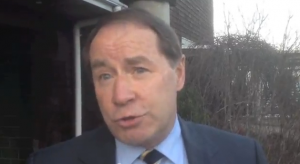 It isn't often that an editorial is so off-the-mark as to warrant news coverage, but such is evidently the case with the Projo's take on tuition increases from Saturday morning.
In an article in today's Journal about a Q&A session with URI president David Dooley, Gina Macris writes: "He spoke at length about the 'great deal of misinformation' about the causes of higher tuition and mounting student debt, singling out 'misguided editorials like the one in The Providence Journal on Saturday.'"
Misguided indeed.
The editorial board seemed to be writing about the rising cost of tuition, then quickly veered into how college isn't for everybody – almost as if this was part justification for the cost of college rising.
"For many years, college tuitions have risen at up to three times the general inflation rate," Saturday's editorial said. "This has happened as society's leaders constantly harp on the importance for many young people of getting a college education. That idea is exaggerated in our view; for many people, obtaining a post-high-school vocational education would be considerably more useful than going to a liberal-arts college."
It's true that tuition is rising far faster than general inflation. And it's true that our leaders "harp on" the importance of a higher education (as well they should). It's also true college isn't for everyone and many are better served with a vocational education. But to put those three statements together makes it seem as if the Projo thinks we are wasting our time trying to make college available to the masses and we might as well just send the smartest and richest and let the rest enjoy auto shop – or eat cake, as it were.
Dooley took issue with the Projo's insistence that "curious courses" and high-paid staff were driving up costs at URI.
"A proliferation of curious courses is not a cost-driver at URI," Macris said he said. And she also quoted him as saying, "we are driving up higher education costs because we are anxious to add higher-paid administrators is one of the sillier things that I've read."
Dooley knows the real reason tuition is going up, and he explained it to me last week.
"Public higher education is increasingly seen really out of necessity I think in the view of a lot legislators as a discretionary part of the state budget," he said. "They have long assumed … that if they fund higher education less and ask families to do more, Americans have such a strong belief in the value of higher education, particularly public higher education, that they will pay more and they have been willing to do that for two decades. "
Dooley called this model "unsustainable."