It was Saturday night, I was reading through Providence's 2012 fiscal year budget, and I came across an expenditure that caught my attention.
We're all pretty familiar by now with the gist of this table, even if the numbers are dizzying: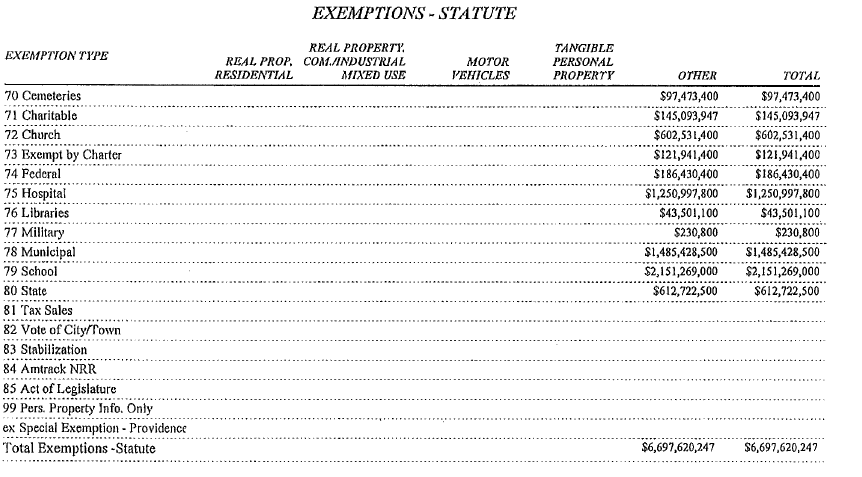 Between the variations of public property, the "meds and eds," and other tax-exempt properties, Providence is not collecting property taxes on $6.7 billion of assessed value [cue any criticisms you may have about the assessment process]. All this is determined by statute.
But just up the page are the tax exemptions determined by personal qualities, such as being a veteran, a widow, blind, or "Brown Professor." I can only assume the latter refers to individuals who are employed at Brown University as professors and are then eligible for exemptions on the taxes on both their real property and their motor vehicles.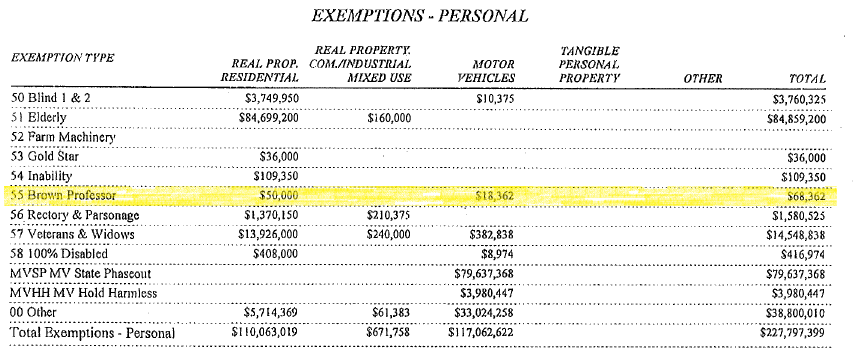 The total assessed value that comes out of this is only $68,362, which means its impact on the city budget is no more than $3,000. But still, what is going on with this exemption? Does anyone know the back story?