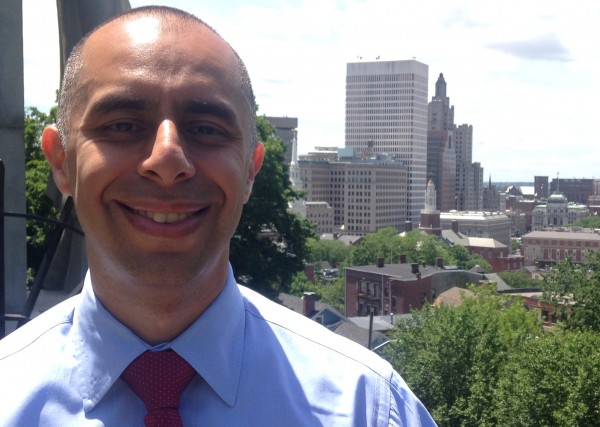 Imagine if there had been a Providence Renaissance in education? Responsive policing since the early 1990s? How many lives would be different? How many lives would still be here?
When my father first heard Cianci was running for office again, he was silent. Shaking his head, he sighed. "Well, everything is going back to normal."
Normal. Normal in Providence doesn't have to be synonymous with a nod and a wink. It doesn't have to be synonymous with job trading, cash payments, hurting children and neglecting neighborhoods. It doesn't have to be connected individuals – some with a history of violence- calling the shots. It doesn't have to be razzle-dazzle downtown, and "Buckles" Melise on the side streets.
Cicilline worked hard, and then worked easy, cowardly vaulting to Congress to avoid difficult budgets and real choices. Taveras worked hard to clean up the fiscal mess left by Cianci and Cicilline, before he launched a failed run for Governor. Yet even with all the goofy insider behavior of the last 12 years, there were fewer homicides, and an improving graduation rate.
During Cianci's last four years as Mayor:
During his 1990 race, Cianci manipulated people's religiosity as a tool to gain votes. As he put it in his book, "I was in a close race, and I knew there were a considerable number of pro-life zealots looking for a candidate. I ended up getting a list of pro-life voters from the diocese." Throughout the 1990s, Cianci repeatedly said he was against adult entertainment, but from 1991-2000, the number of adult clubs in the city grew by 300 percent – from 4 to over 12. This time around, Cianci is vowing opposition to charter schools. Why trust him? Cianci lies for power.
Charismatic and abusive, Cianci has left his mark on the city. He has attracted his share of idealists, but also plenty of the abusive, violent and manipulative.
It is long past time for a new chapter.
Vote Elorza, tell your friends to vote Elorza – and then work like hell to make Elorza deliver for the people and families across Providence.