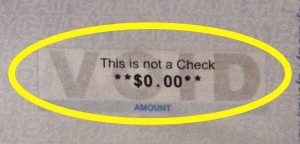 Recently the Providence Journal published a piece panning the proposed legislation to raise the minimum wage for tipped employees, over time, to reflect the standard minimum wage for non gratuity-based wage earners.
Perhaps informing the public is no longer the point? These days, readers and residents can easily see through the truth-bending, mean-spirited talking points of the Providence Journal's editorial section. The change in editorial tenor seems driven not by shrinking staff but rather by a unflinching desire to align with business and corporate interests.
Then again, maybe informing the public with informed opinion was never the point.
A friend recently told me about the editorial offices of the ProJo, in which are displayed the evidence of the newspaper's record of having been on the wrong side of public opinion since shortly after dinosaurs made their final appearance on our earth. Even under their newest ownership, the newspaper's editorial section retains consistency in choosing the wrong side of the debate. Here is why.
Though Rhode Island's economy has shown some slight improvement, it remains sluggish. In this environment, the General Assembly should be encouraging growth, rather than making it more difficult for job-creating small businesses, including the state's famous restaurants, to stay alive.

That is why the Assembly should reject a proposal, backed by a national lobbying effort, to massively increase the minimum wage for those who receive tips.
Decades of economic trial and error should have, by now, taught anyone and everyone who claims to have an interest in encouraging growth for more than just his or her own bank account, that economic growth requires an expansion of, not just small business, but also consumer purchasing power. In a business landscape reliant on discretionary expenditure, such as the restaurant industry, increasing the non-essential spending power of the workforce that helped to make the state's restaurants "famous," would be taking a page from Henry Ford's book by allowing the workforce responsible for helping to produce a profitable product the financial empowerment to afford the product they help produce. Translation: if you want to know what actually trickles down, ask a plumber. I guarantee she will not say prosperity.
Additionally, the national lobbying effort has done very little to earn the support of the vast majority of Rhode Islanders polled as to whether or not they believe gratuity based employees should be paid more than $2.89 an hour by their employers. That support was earned by virtue of common sense.
Currently, the minimum wage for such workers is $2.89 an hour. Those seeking a change note the wage has not gone up a cent since 1996, and they argue for the wage to be brought up by 2020 to the level of the state's minimum wage, currently $9.

What they leave out is that that $2.89 is not really the worker's wage. Under state law, tips must make up at least the difference between that number and $9, or the employer must kick in the difference. Rhode Island follows the example of most states and the Internal Revenue Service in considering tips to be earned income.
As elusive as the Holy Grail, it appears we have found the one thing on which the business community and the IRS agree. Gratuities are earned income. But they are not paid by the employer. Therefore, if the majority of income earned by tipped restaurant employees is not paid by the employer, this appears to be skirting wage and hour laws pertaining to classification of employees.
Let us call gratuity based employment what it actually is: a sales job with profit based on voluntary commission. Normally, in a commission-based industry, commission is a contractually negotiated percentage of the sale of a good or service, paid by the employer or contractor. However, in the employment world of gratuities, that commission is paid directly by the consumer. Furthermore, it is voluntary and subject to the fancy of the consumer.
In most cases, the tips, keyed to rising prices, come through. According to Census data, Rhode Island's tipped employees report they receive $12.12 an hour, 35 percent more than the minimum wage. And they may make more than they report. Research from the National Restaurant Association, a business lobby group, shows that, on average, tipped employees make between $16 and $22 per hour — well beyond Rhode Island's current minimum wage.
Consider the source and the reference bias that comes with accepting a report from a business lobby group called the National Restaurant Association, while rejecting evidence by a national lobby for working people. Furthermore, after making the statement that employers must "kick in the difference" between the minimum wage and the actual earnings of the employee, the opinion writer then offers up the accusation that Rhode Island's tipped employees are under-reporting their earnings by upward of ten dollars an hour.
The argument of the employer investing only $2.89 per hour because of an unsubstantiated claim of tax evasion by an undisclosed percentage of gratuity based restaurant staff while blindly assuming that all restaurants are complying with the regulation to compensate the difference between what they pay and the minimum wage is, at best, an abstract justification. At worst, it is a call for further regulation.
That is why most servers, asked whether they would prefer a $2.89 per hour minimum wage with tips or a flat $15 per hour wage, would go for the tips, says Dale Venturini, president and CEO of the business-funded Rhode Island Hospitality Association.
Most servers could very well mean six out of ten servers chosen, not at random, by "the business-funded Rhode Island Hospitality Association." It could mean that forty-nine out of one-hundred servers refused to answer a question asked by counsel for representatives of an organization comprised of the owners of the restaurants for which the servers work. It is hardly compelling evidence to substantiate such a statement.
We are sympathetic with the struggle of unskilled workers to earn a living these days. According to an organization pitching a higher minimum wage called the Restaurant Opportunities Center of Rhode Island, some are not able to lift themselves out of poverty through such work. Tipped workers in the state, the center reports, receive about $638,000 in food stamps every month.

But would they be better off without jobs?
No. They would be better off without a condescending and thinly-veiled threat. They would be better off with an acknowledgement that what they do is a skill. They would be better off in an industry that does not boast one of the highest turnover rates. They would be better off exercising their right to organize and demonstrate by walking out, mid-shift on a Friday night rush because, while they are offered the opportunity to earn money for selling the restaurant's dining experience to patrons, it is the patrons and not the restaurant that are investing the vast majority of the money to insure prompt service. To Insure Prompt Service = TIPS. Would they be better off without jobs? If someone pees on your shoe, should you appreciate that he or she did not stab you in the neck?
Many restaurants operate on very thin margins, and many go out of business. Tripling the cost of labor in five years would have the obvious effect of making it much more expensive to run a restaurant. Since businesses with small margins cannot afford to see profits shrink, they would have to respond by slashing costs (the quality of food and/or service) and/or by raising prices. Such changes would make people less likely to eat out, driving restaurants out of business.
I worked in the restaurant industry for 13 years. I was a front of the house, service-staff employee in every capacity. I was a server, a busser, a bartender, a bar back, a host, and a manager. The reason I left the industry was because there was no consistency of income. As a manager, I knew that I could over-schedule my waitstaff and "flood the floor" with servers in order to ensure potentially busy shifts would never result in the unlikely, but possible, event of getting slammed with too many guests at once.
Eighty to ninety percent of the time, that kind of rush did not happen. The restaurant would fill. But rarely would it be the maelstrom for which I over-prepared. Servers would have to "turn and burn" tables in small sections in order to make enough to make the aggravation worthwhile. Understandably frustrated servers would often give poor service and, as manager, I would take a dose of attitude from servers. But, at $2.89 per hour, it cost the restaurant very little to flood the floor.
Costs are going to rise and fall with the prices and availability of corn, gas, water, tomatoes, taxes, milk, bread, or window cleaner. Restaurants are still going to purchase these items. If a french restaurant encounters a hike in butter prices, they are not going to switch to canola oil. They probably will not go out of business. The restaurant will pay for butter because French cooking needs butter.
Restaurants should value investing in their ambassadors to the public as one of their most vital ingredients. After all, what a restaurant really sells is service. The opinion expressed in the Providence Journal editorial is one of antiquated greed and should be placed on the wall of the editorial office at the Providence Journal with the impressive collection of evidence of having opined on the wrong side of public opinion.