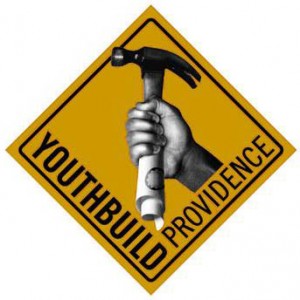 I want to thank you for your ongoing support of and commitment to teaching and learning opportunities for all of Providence's residents. And I invite you to learn more about YouthBuild Providence and ask that you lend your vision to our pioneering educational program for out of school youth as we transition toward a diploma granting institution.
What we are embarking on as a community is quite remarkable. Other states are already looking to Rhode Island and YouthBuild Providence as a model. Too many students age out of our public schools after a personal crisis. We are taking a stand by saying that young adults who have left school for whatever reason and want to return to the classroom should not be excluded from a brighter future. We are re-engaging drop outs by exposing them to new worlds, developing their identities as scholars, and sparking their engagement as citizens.
I am pleased to share that our students attended the preview performance of "It's a Wonderful Life" at Trinity Repertory Theater. YouthBuild students gave the performance a five star rating.
We are building an ongoing relationship with Trinity Rep. A few weeks ago, on a service learning day, our students toured the theater. As we were leaving the building, one of the students spotted actress Annie Scurria and introduced herself. It was a sweet and inspiring moment. Our student and Ms. Scurria had a second chance to speak on December 9. After a standing ovation for their performance, the company actors met with our students in the lobby. It made our night.
Attending local performances has proven to be a vibrant educational tool. After seeing two shows, we have had dynamic conversations about what community means, and about questions of history, representation, and authenticity. You can see the impact first hand in student Ervin Figueroa's video:
Our students are asking for more theater opportunities, which is a request we can't deny. During our spring semester, YouthBuild will host a local playwright and retired theater teacher who will develop one act plays with our students.
We are proud to include Rhode Island's Future as a friend and partner in the fight against anti-intellectualism, low expectations, and poverty.
P.S. YouthBuild Providence relies on individual donors to sustain our theater arts program. Bring history and literature to life, consider making an online gift to the Balcony Fund.