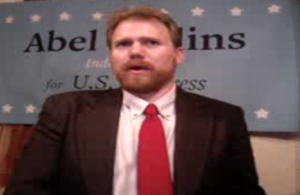 At long last, the Abel Collins campaign sent me the YouTube code for his response to the questions posed WPRI posed to the other two CD2 candidates in the Tuesday night debate that he was excluded from.
It's only 20 minutes long, and if you're a voter in the Second Congressional District or a fan and/or pundit of politics (state or national, actually), it is well worth a watch. Collins may not be the most viable candidate in the race, but his ideas have great merit.
Here's a link to WPRI's debate, to compare and contrast.