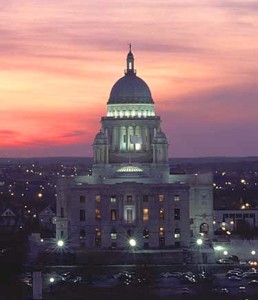 The General Assembly complied with the state Open Meetings law nearly 100 percent of the time last year, according to our new "Access 2011" report.
House compliance rose from 94 percent in 2010 to a record 97 percent last year. Senate compliance increased from 90 percent to 99 percent over the same time period. The Senate's mark equaled the record it set in 1999 during the administration of former Secretary of State Jim Langevin, who introduced the first "Access" report in 1997.
"A critical measure of government's commitment to keeping the public informed about its activities is accountability."
The state's Open Meetings law requires most governmental bodies to post meeting notices and agendas at least 48 hours in advance. While the General Assembly is exempt from the law, the House and the Senate do issue meeting notices in accordance with their own rules.
As in previous years, nearly all the violations occurred during the last days of the session. Nineteen of the 20 total Open Meetings violations occurred during the two days before the General Assembly recessed on July 1. In 2010, there were 28 last-minute violations.