The Rhode Island American Civil Liberties Union (ACLU) filed a lawsuit on behalf of a Providence street musician, saying that the city has infringed upon his First Amendment rights. 62-year-old Manuel Pombo has been harassed by Providence Police for playing in a public space on multiple occasions, even though he had a permit to perform.
Pombo said that he has been playing in Providence for over two decades, and it wasn't until the past few years that he was even concerned about being arrested.
"It was rare to have a policeman tell me to stop," he said. "Over the last few years, it's become an every day thing, and I'm constantly worried about if I'm going to get arrested for playing music."
Pombo has played near the Dunkin Donuts Center as well as the Providence Performing Arts Center for years, but police have continually chased him away from those areas.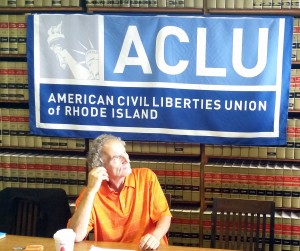 "I have permission from the Dunkin Donuts Center director to play on their sidewalk, and after over 15 years at playing at Dunkin Donuts hockey games or concerts, I get positive feedback. Some of the fans have come by and said "You're part of the hockey experience," Pombo said. "Recently, at the Dunkin Donuts Center, a policeman was coming out, and he said "Get out of here with that."
Pombo added that he has not had these troubles in other cities within the state, or in other cities outside of Rhode Island. He has even been harassed on his way home, when he is not playing his saxophone at all.
"I think it's the individual officer, for whatever reason, doesn't like what I'm doing," he said of the harassment, linking it to specific policemen rather than the city's administration.
"I'm not blanketing the entire police department. There are officers that support me, even tip me," he said.
Pombo's troubles don't end at harassment, though. In July of 2013, he was arrested for playing his saxophone on a public sidewalk and charged with disorderly conduct and refusal to exhibit a peddler's license. One of Pombo's lawyers, Shannah Kurland, said that the charges were arbitrary.
"He was originally told he was being arrested for failure to move. One of the charges, that they put initially, was failure to show a license or badge, and then they added in disorderly conduct, which is kind of the charge that they throw out when they don't have a real reason to arrest somebody," she said.
The permission to perform license that Pombo has gives the police complete discretion as to who can play and who cannot play- it even says so on the sign he must have with him.
"It's a no brainer, that that's not allowed," Kurland said. "To have that blanket, unbridled discretion."
"The First Amendment protects the speech we hate, as well as the speech that's nice," said Pombo's second lawyer, John Dineen. "Mr. Pombo doesn't have to prove that the majority of people like his music or how good he is."
"We're hoping that the city will respond to this by immediately agreeing to stop the harassment, while the litigation is pending, rather than being ordered to do so by the court," Kurland said.
"I think it's notable that a big municipality like Providence would have so little regard for what are really basic exercises of First Amendment rights," Steven Brown, the executive director of the RI ACLU said. "These are not complicated, complex First Amendment issues, they're very fundamental, and it's somewhat surprising and disappointing that a major municipality would show so little regard for allowing people to exercise their free speech rights in this way."
Pombo's lawsuit was filed by the ACLU in the U.S. District Court, and directly challenges the legality of the permission to perform license he must carry. Along with the broad discretion that the license gives the police to prevent him from playing, Pombo is also barred from soliciting money for his performances.
This is the third lawsuit that the ACLU has filed against Providence in the past several years. Two years ago, a federal judge sided with the ACLU and stated that Providence police violated the free speech rights of a Providence woman after barring her from peacefully distributing leaflets on a public sidewalk in front of a building where former Mayor David Cicilline was speaking. They sued the police department again last year for violating the free speech rights of protesters at a fundraiser for Governor Gina Raimondo.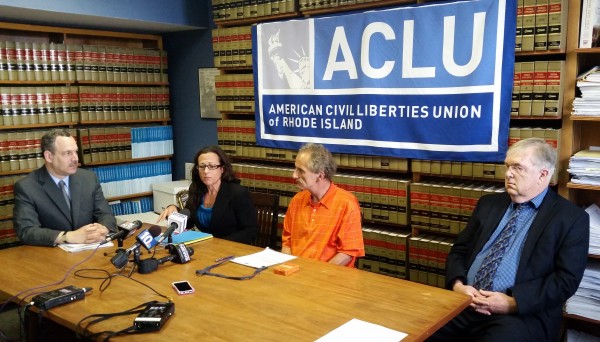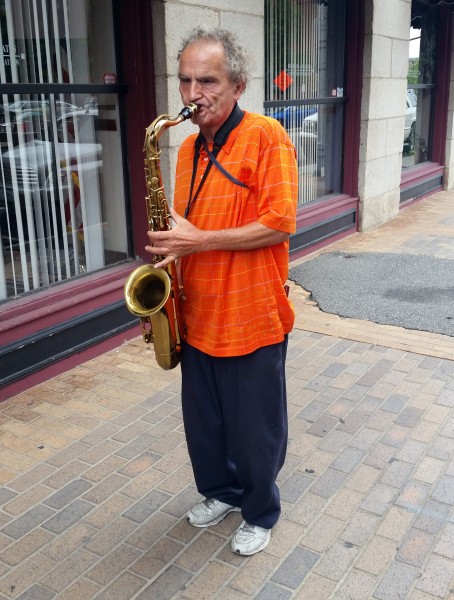 ACLU sues Providence for violating street musician's free speech rights

,