A Providence Journal editorial lamented the loss of billionaires and millionaires who would abandon the Ocean State for lower taxes in the South. But Aggie Clark, a certified nurses assistant who doesn't make enough money to pay her bills, better represents what ails Rhode Island's economy.
Rhode Island doesn't have too few rich people, we have too many poor people.
That's why the SEIU is organizing a rally at the State House tomorrow to renew the local fight for a $15 minimum wage.
"Caregivers, legislators and allies will hold a rally and day of action at State House in support of raising wages and getting nursing home workers on a path to a $15 per hour minimum wage," according to a news release from the SEIU, which also created the video. "The event comes a week after workers from California to Long Island won a phased in $15 minimum wage and 5,000 nursing home workers in Pennsylvania won a $15 starting rate."
The event is Wednesday, April 13 at 3:30 pm in the State House rotunda.
"Frontline nursing home caregivers in Rhode Island who do vital work helping families care for their elderly loved ones are underpaid and struggle to support their own families at home," according to the news release. "In order to attract and retain a qualified nursing home workforce as our economy improves, Rhode Island will need to enact policies ensuring nursing home caregivers earn a living wage — just as several states, including Massachusetts, have done."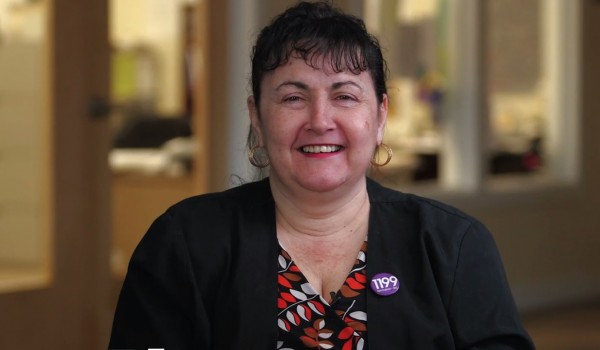 Aggie Clark is why RI needs a $15 minumum wage

,