Participants and observers of the AIDS Walk RI opening ceremonies were given a treat when Ronald Lewis, activist poet and actor, spoke about the forgotten transgender, women of color origins of the Stonewall Uprising, the birth of the LGBTQ liberation movement. Marsha P. Johnson and Sylvia Rivera are only recently being given the recognition they deserve by history, they are true heroines in the ongoing struggle for full rights for all persons, and to be reminded of their contributions ahead of an important walk to raise money to combat the scourge of HIV and AIDS was invigorating.

Do yourself a favor and watch this video.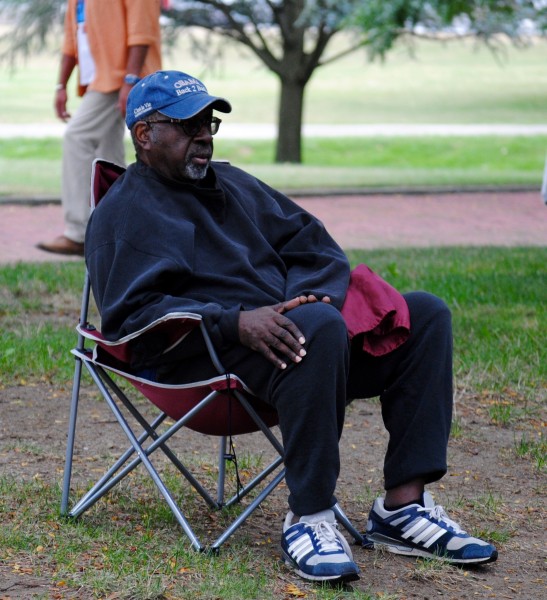 This year's theme for AIDS Walk RI was "Keeping Hope Alive" and despite the reality of nearly 100 new cases of HIV being diagnosed in our state every year, there is hope that one day HIV will be eradicated. Dr. Philip Chan, MD, from the Miriam Hospital's Immunology Center said that giving a positive HIV diagnosis to a patient is the worst part of his job. He talked about the virtues of a new drug, PrEP, a pre-exposure prophylaxis that prevents the transmission of HIV.
Dr. Nicole Alexander-Scott, MD, MPH spoke of three foci at the RI Department of Health, where she is the director. "We want to continue to enhance partner services, making sure that people know how to stop their partners from getting infected by raising awareness. getting tested and letting them know about PEP ad PREP. We also want to highlight our 'men who have sex with men communities' that are disproportionately affected by HIV and syphilis and some of the other STDs… our third priority is also highlighting our youth and our communities of color, where there are higher rates of STDs as well as HIV."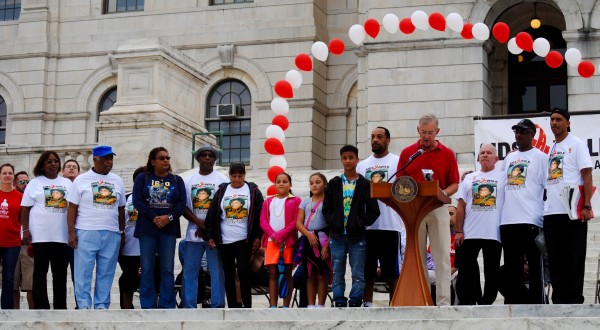 Members of Hope Harris' family gathered on stage to present the "Hope Harris Award." Harris was a member of the AIDS Project RI board for the last part of her life.  She was also a longtime receptionist for the late Senator John Chafee and also served in Senator Lincoln Chafee's office. She was known as a kind and deeply religious person who recognized the value of person, without regard to race, orientation or gender identity.
The award was presented to the amazing Paul Fitzgerald, president and CEO of AIDS Care Ocean State. He was the founding executive director of "Family AIDS Center for Treatment and Support" (FACTS) for children with HIV. FACTS was one of the first 13 pediatric AIDS demonstration projects in 1988. FACTS grew into a full-service AIDS organization, and merged with "Sunrise House" to become AIDS Care Ocean State.
Entertainment was provided by the Providence Gay Men's Chorus, and other speakers included by Mayor Jorge Elorza, RI State Treasurer Seth Magaziner and US Representative David Cicilline. Cicilline lead the event in a moment of silence for Guy Abelson, well-known local philanthropist, who passed away recently and was deeply involved in the fight against HIV/AIDS.
AIDS Walk RI  2015 was conducted by  AIDS Project Rhode Island, a division of Family Service of Rhode Island, and AIDS Care Ocean State.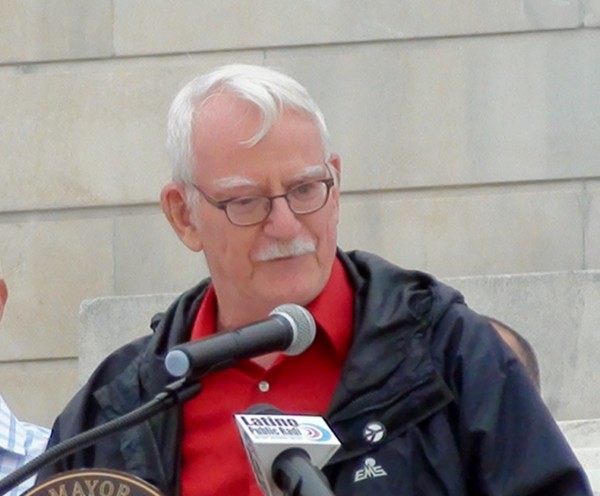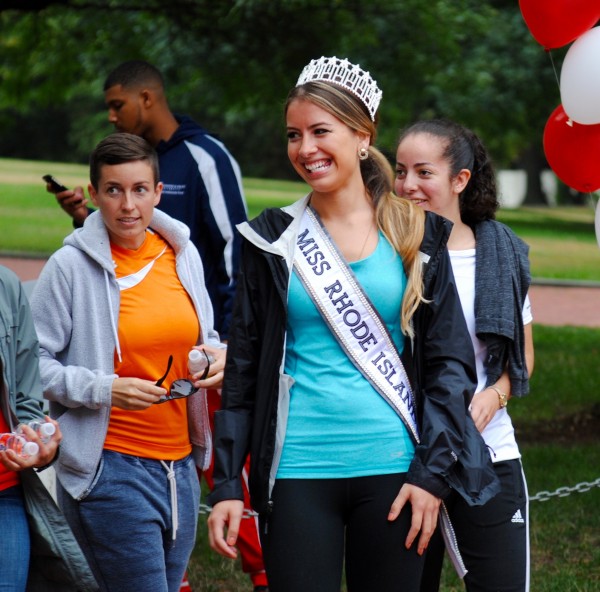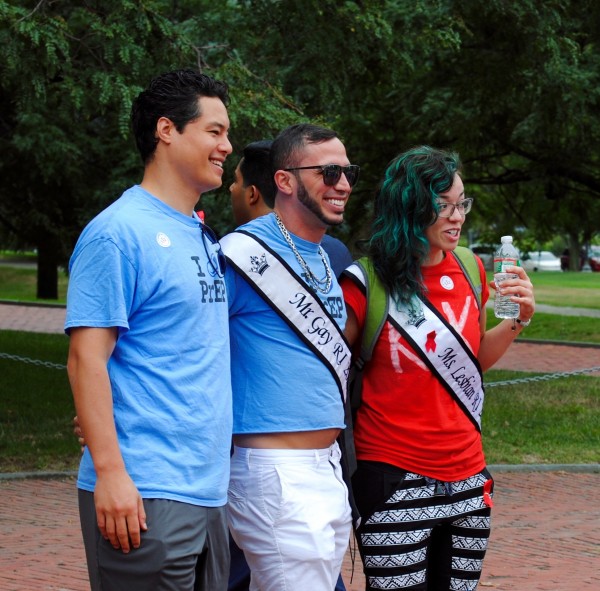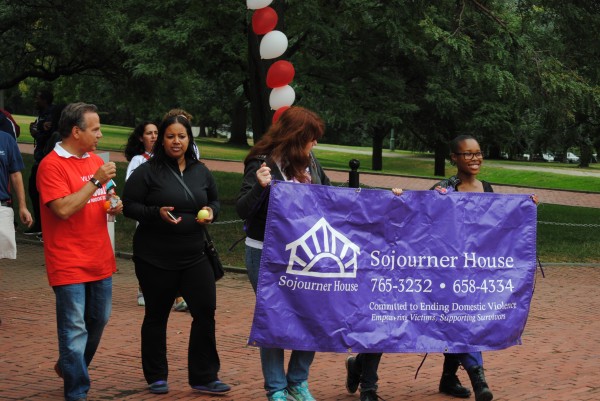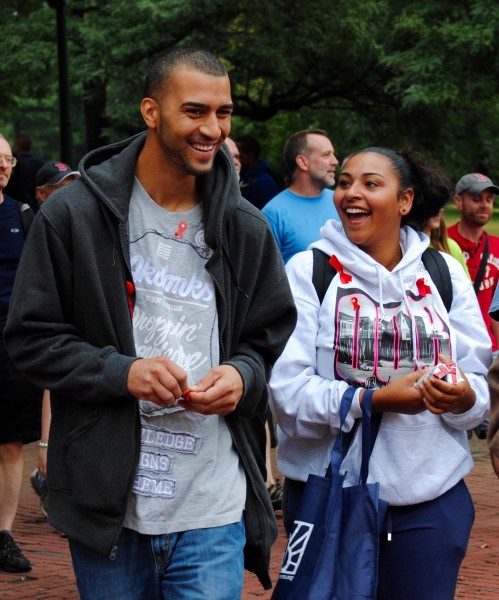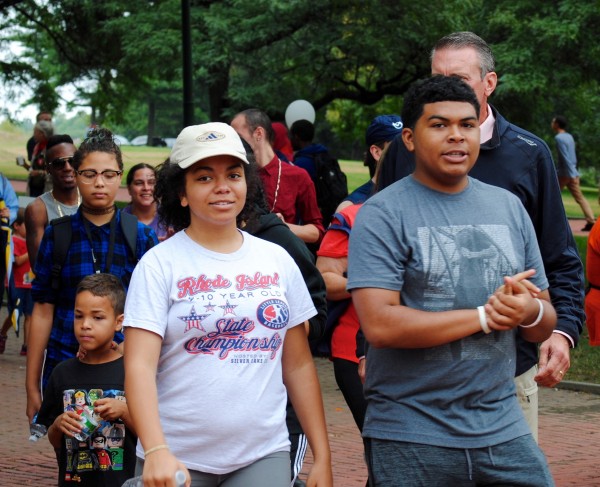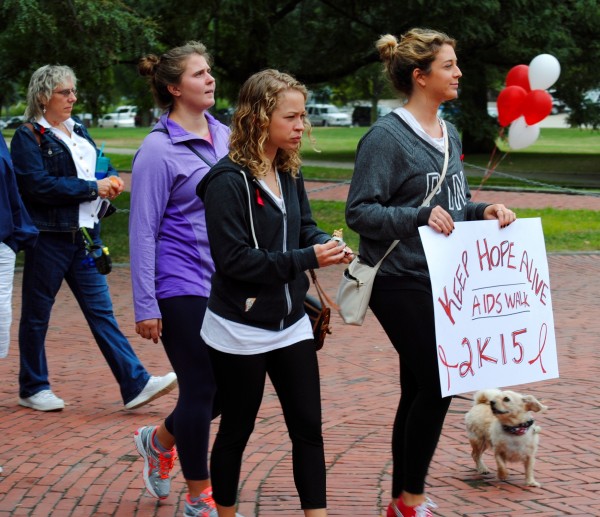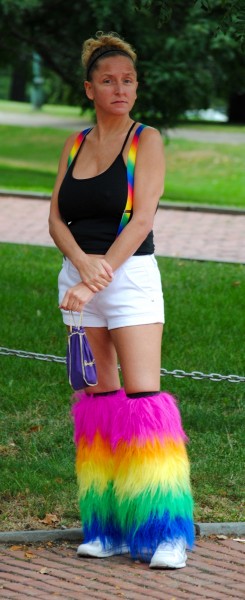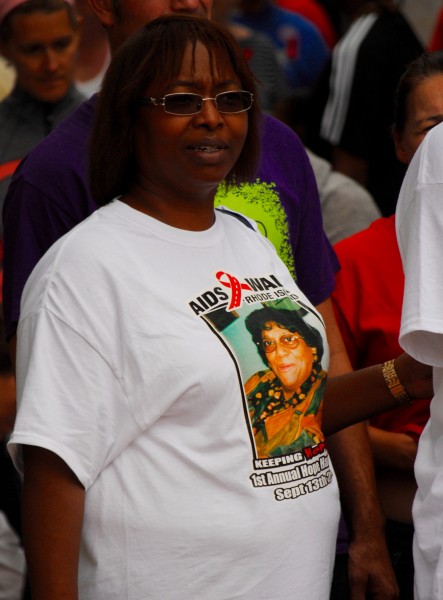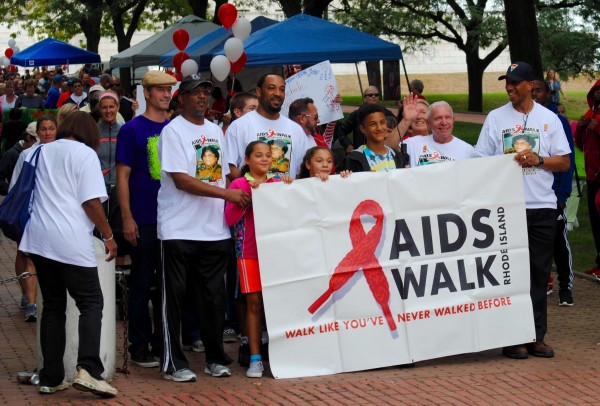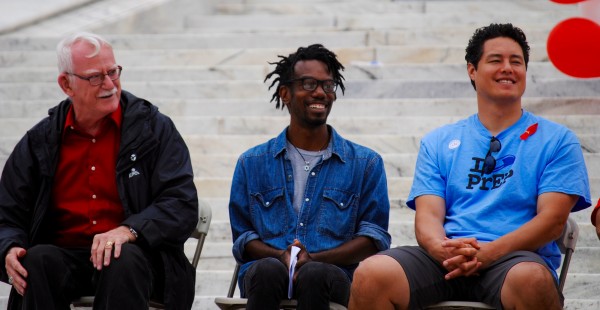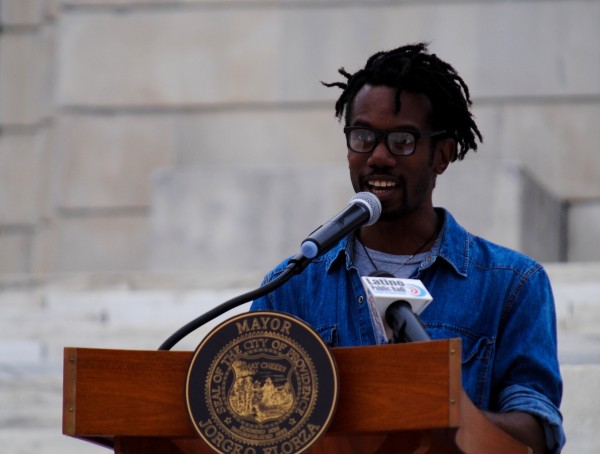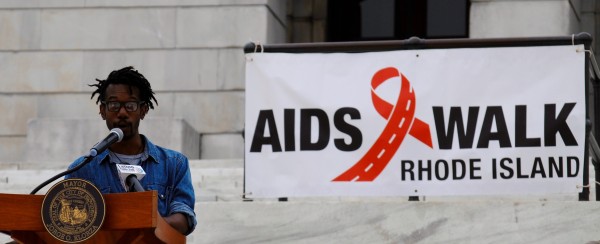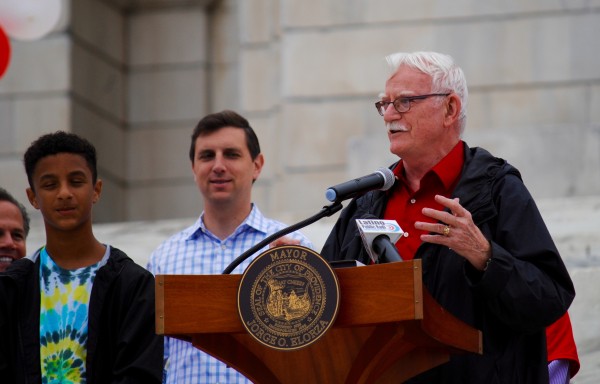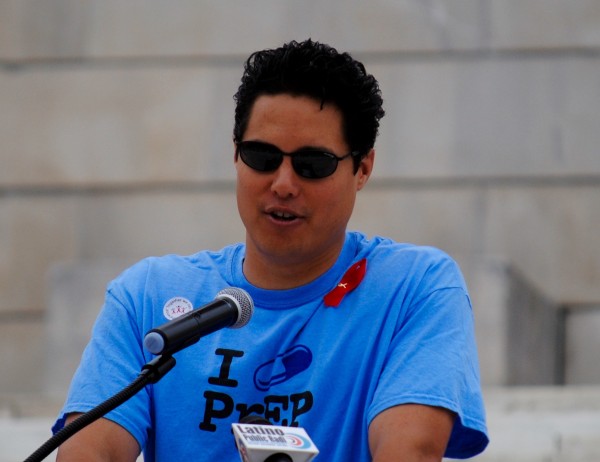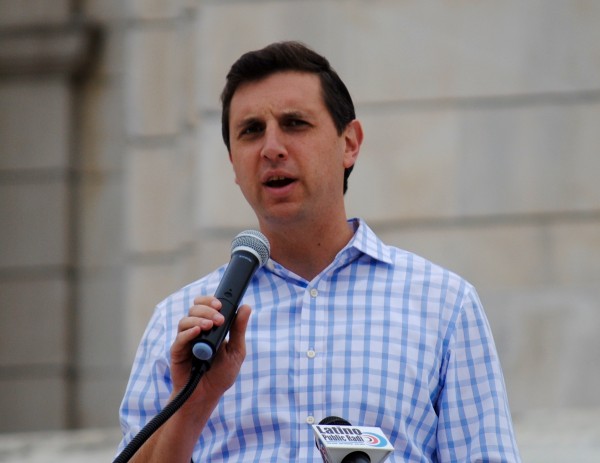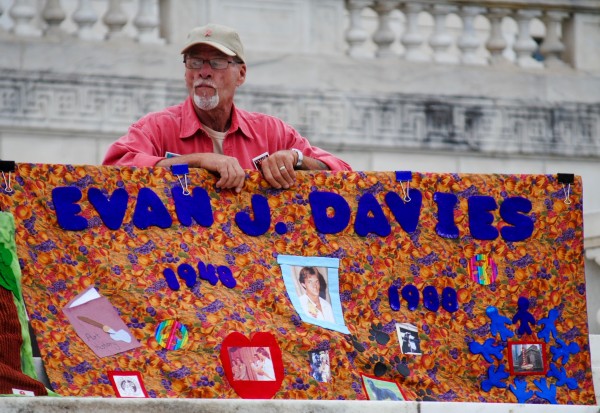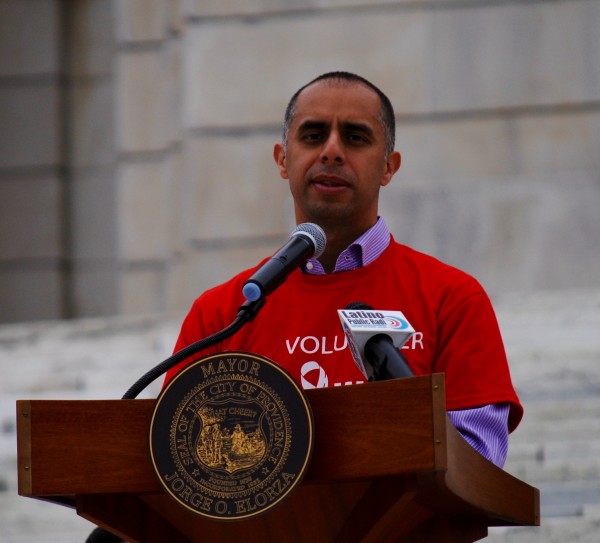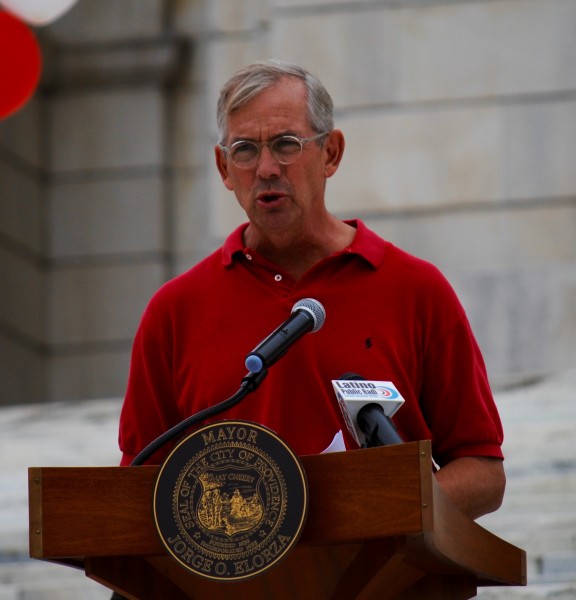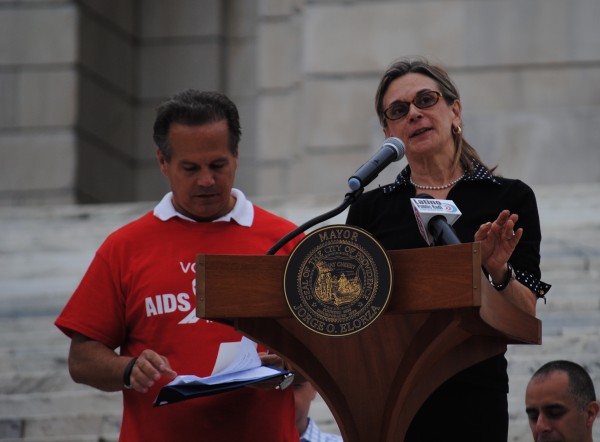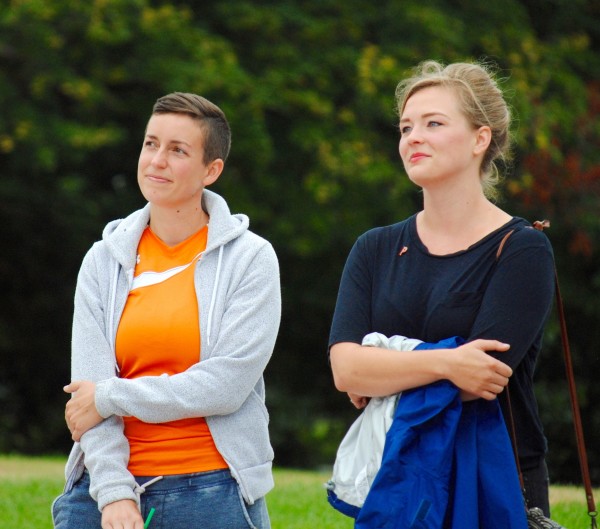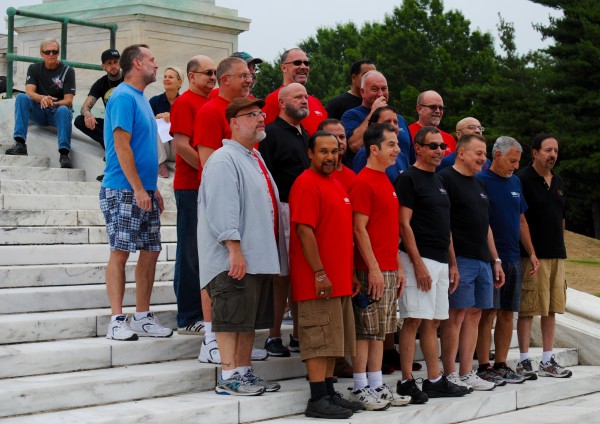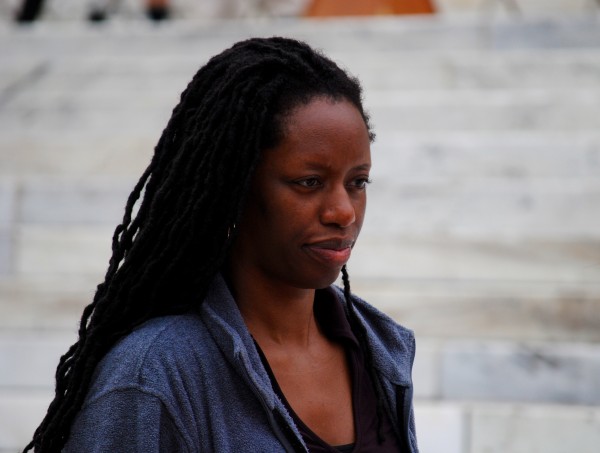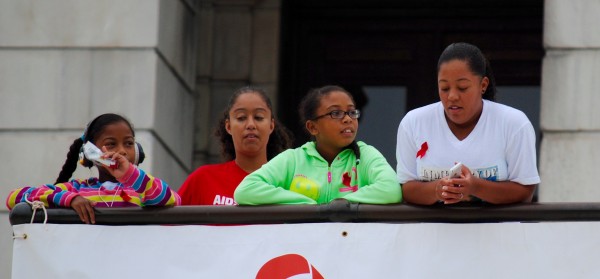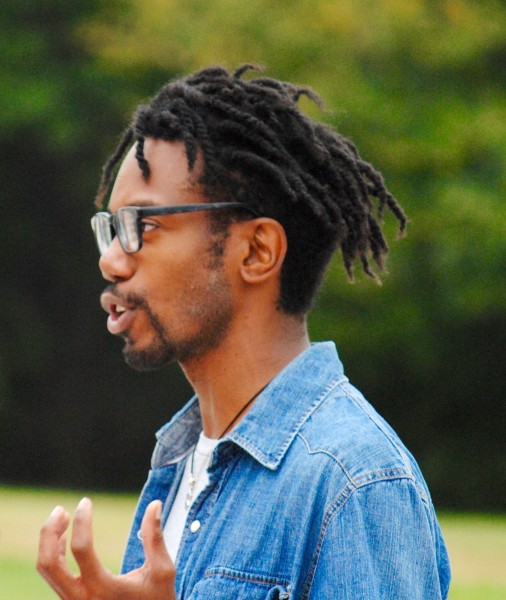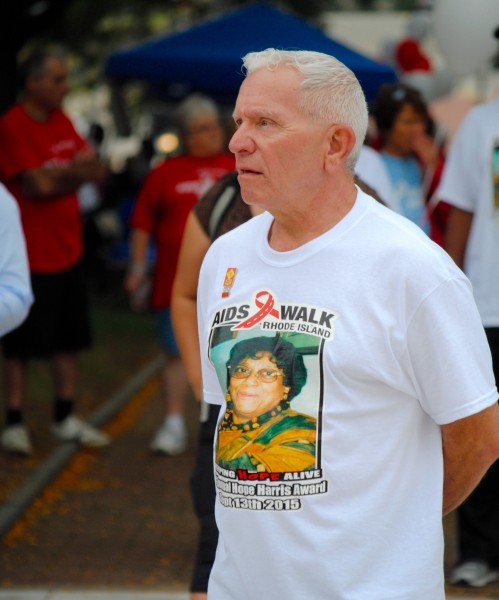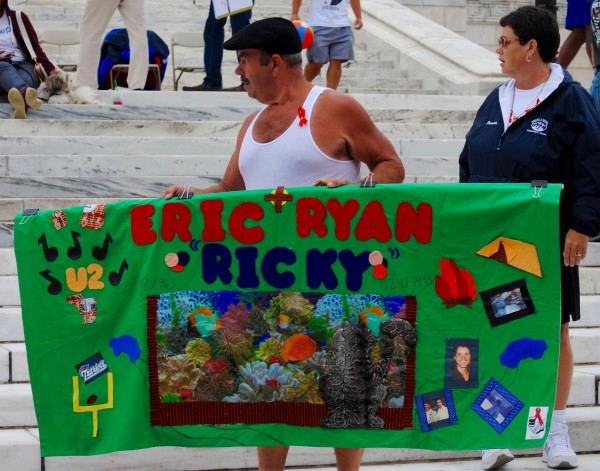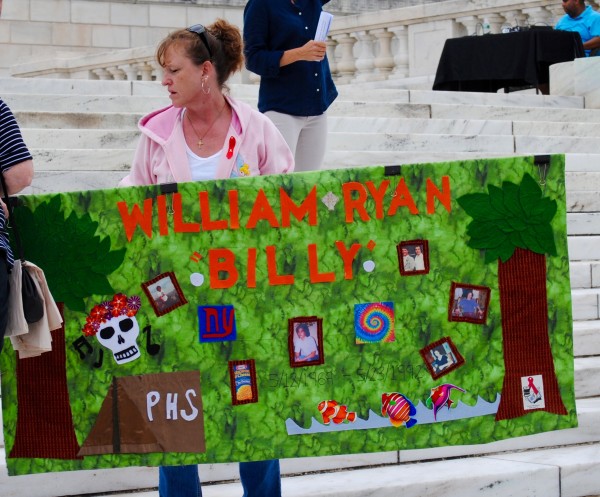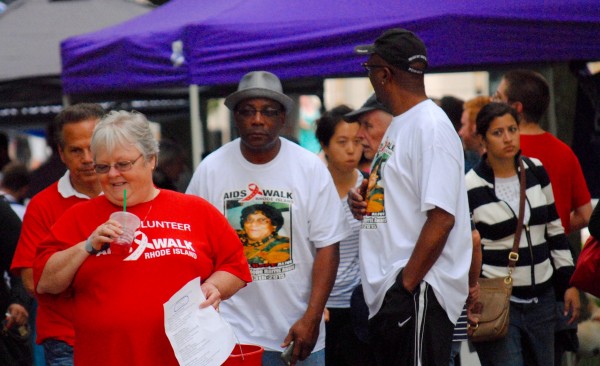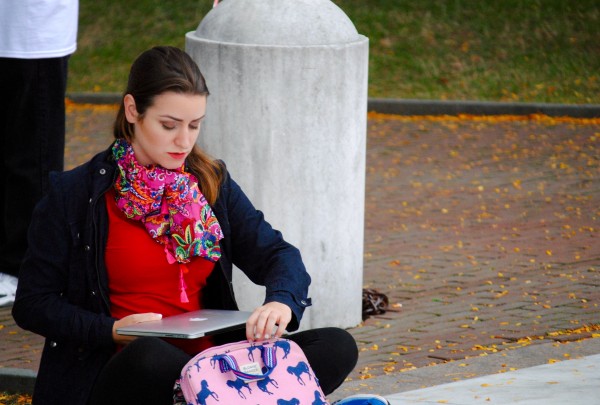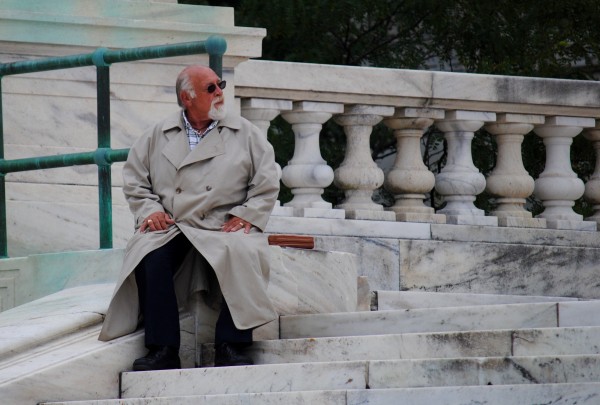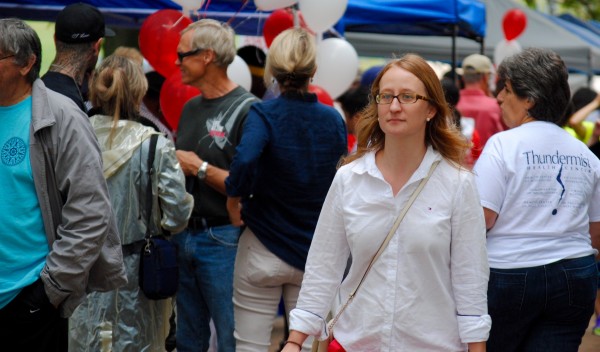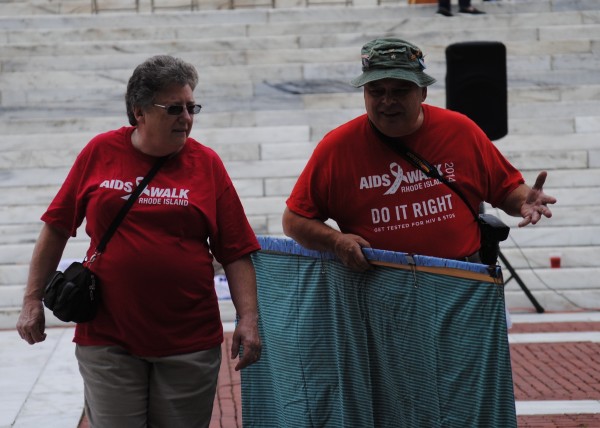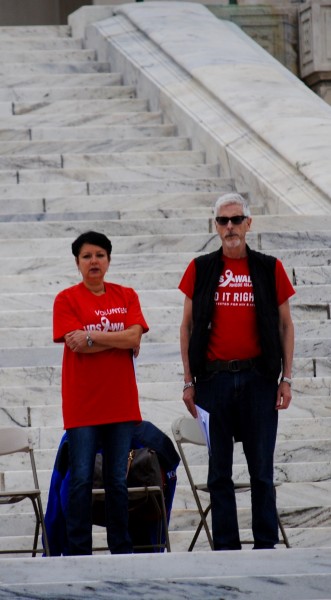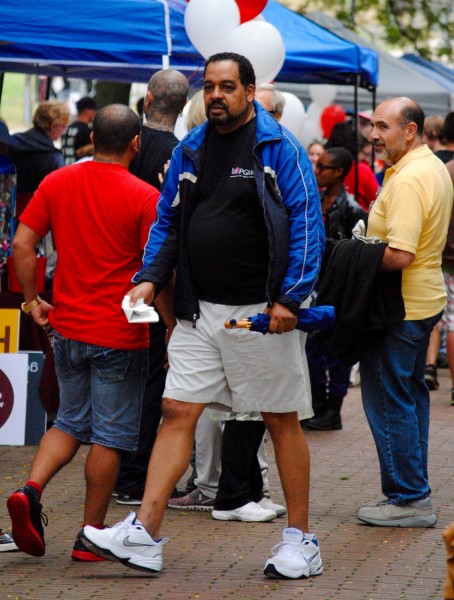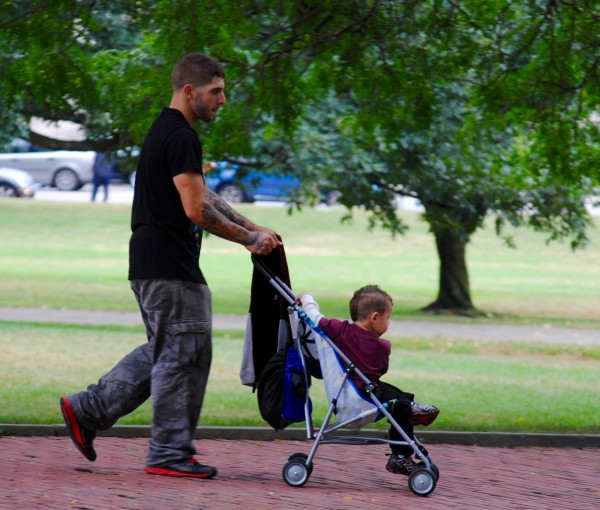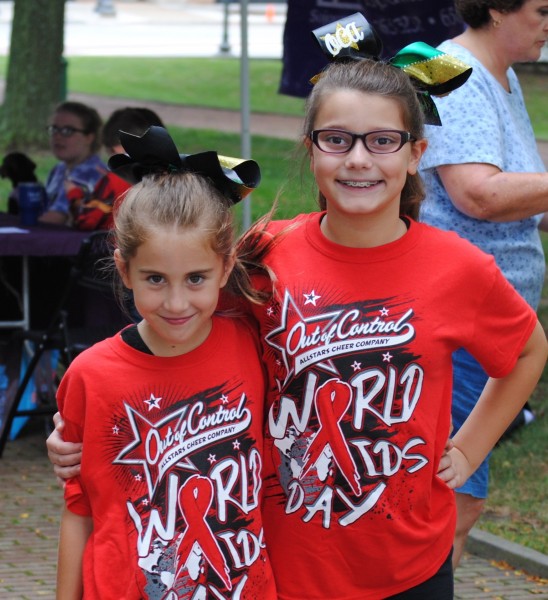 AIDS Walk RI remembers the past, challenges the future

,