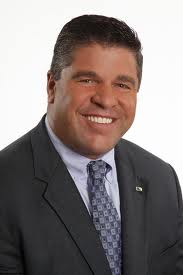 Ernie Almonte – former auditor general, a candidate for governor and a member of the 2011 pension reform panel – told WPRO this morning that the state should be negotiating a settlement to the landmark pension law and subsequent lawsuit with leaders of organized labor.
He said the specifics of the legislation were never debated by the pension panel assembled by Gov. Chafee and General Treasurer Gina Raimondo to spearhead the issue.
"I actually think it's imprudent not to do that," he told Tara Granahan and Andrew Gobeil on the WPRO Morning News Show. "The law wasn't perfect … maybe a negotiation could come up with a better plan."
Almonte said it's unwise to put all the state's chips, if you will, in the hands of the legal system. "It's so complex and such a big pubic policy issue it's not a slam dunk. Its probably the equivalent of betting it all on red or black."
Listen to the full interview on WPRO here.
Almonte said the pension reform panel that he and other stake holders, including four union leaders, participated in did not have a say in the pension reform legislation that was passed in late 2011 and goes to court on Friday.
"I don't believe there was ever negotiations going on prior to the bill being passes," Almonte told WPRO this morning. "We were making recommendations, those were not negotiations. They were just talking about suggestion. In the end when the bill that was passed, most of the people on the committee were not involved with that."
Chafee has opened talks with labor leaders on the landmark pension reform bill, stoking another feud between he and Raimondo. He told WPRI negotiations were a good idea earlier this week and labor leaders Bob Walsh, of the NEA-RI and George Nee, of the AFL_CIO, were seen leaving his office last night.
Meanwhile, the New York Times runs a piece today on the potential conflicts of interest for Judge Sarah Taft Carter, who has family members who get public pensions.
Almonte: State Should Negotiate With Labor

,