"Amos has a new house," said Ned Handy, right before the ceremonial ribbon was cut on Amos House's new community center on Pine Street in Providence.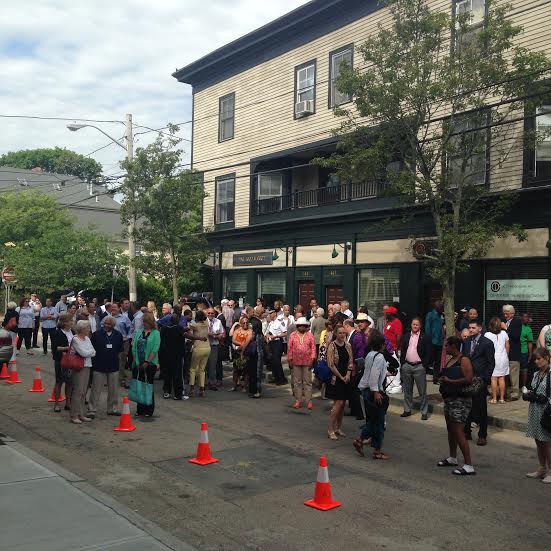 The grand opening of the new 29,000 square foot operations center for Amos House – Rhode Island's largest social service agency and soup kitchen – was a gala affair for South Providence. Pine Street was temporarily closed to accommodate the large crowd. Senator Jack Reed, a slew of state legislators, Providence Police Chief Hugh Clements and many other local dignitaries were on hand. There were several congratulatory speeches and then tours of the new facility, complete with refreshments and lunch. State Senator Harold Metts donned a dashiki, a traditional West African shirt, for the occasion.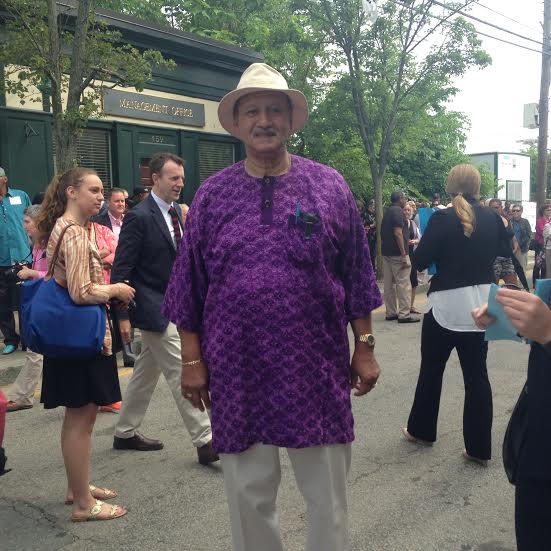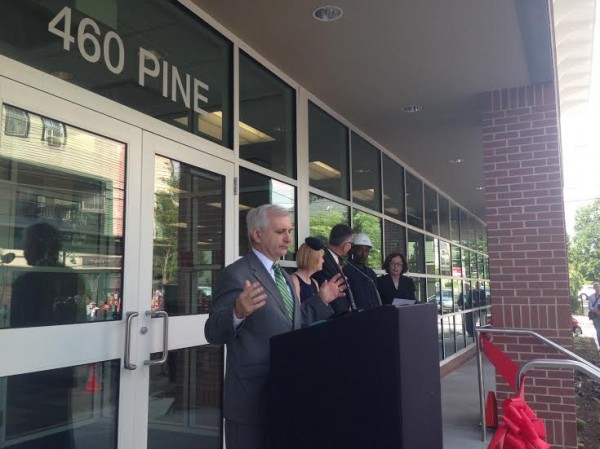 Senator Jack Reed, who was a pro bono lawyer for Amos House as a young man, said "Amos House provides an extraordinary service to the community. It represents, really, the best of Rhode Island. And now they have the facilities to help them do it much better."
The new $6 million facility was paid for, in part, by a $1 million gift from Rhode Island Housing and a federal money secured by Senator Reed. Employees of Amos House, half of whom are former clients, contributed $45,000 of their own money.
"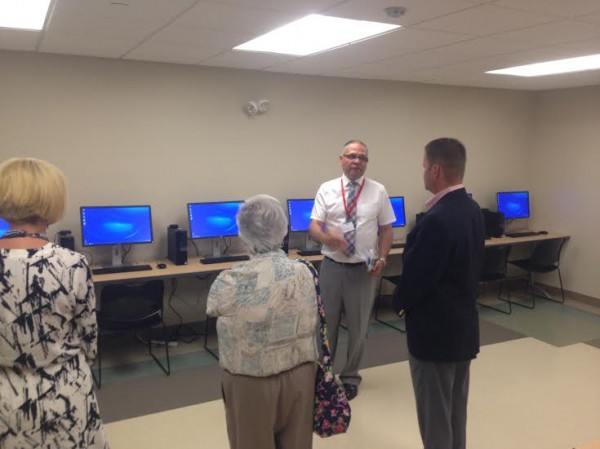 When we embarked on this project seven, eight years ago, many people said we would not do it," said Eileen Hayes, the popular CEO of Amos House. "We could not possibly raise $5 million for a community center on the south side of Providence. But guess what, we did it!"
The facility has a large dining hall and a kitchen on the first floor. On the second floor there are classrooms, group meeting spaces and a state-of-the-art computer lab. Staff offices are on the third floor.
Amos House has a new home

,