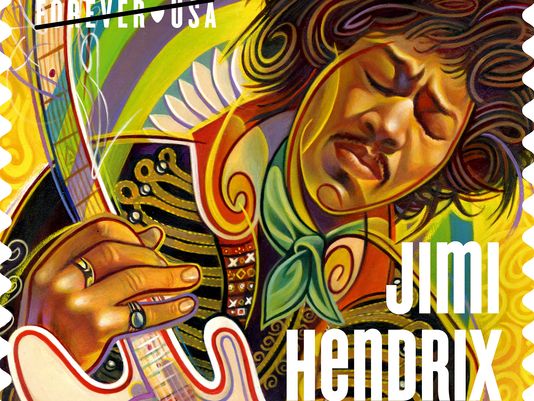 When I was a boy I had a next door neighbor who had shelves in his office lined with stamp albums. He gave me and my brother a starter album and a few stamps each and we were on our merry way. From time to time I find a stamp in the mail that I like and I archive it with a bit of nostalgia for this childhood hobby.
Students in Brown's Museum Collecting and Collections class know this nostalgia. Professor Steven Lubar's class curated the University stamp collection for an exhibition of postage stamps until May 13, 2016 at the John Hay Library.
"Their research uncovers the breadth of the collections and highlights the numerous ways in which postage stamps and postal history hold relevance to social history, political and cultural studies," says a preview of the show.
Said another way: You can learn so much about a person based on the stamp they use. I always get a little kick when Ray Rickman drops an envelope in the mail for me because he quite often decorates it with the visage of an important figure in American black history. It was Ray who gave me a Martin Luther King, Jr. stamp that I treasure and put beside my Rosa Parks ikons.
From stamps, you can learn if a person prefers Elvis or Jimi Hendrix. Try gleaning that from their email address! There are Soviet stamps that carried images of Palestinians, Nelson Mandela, and Che Guevara! Stamps provide these small opportunities to understand the effort a government makes to tap into a populist current within the culture and utilize it so to encourage investment in infrastructure (which the postal service is, by the way).
The insight into the statecraft of a given year a stamp is issued and the psychology of a given sender (especially if they are one of those diabolical masterminds who only buys stamps featuring finches, a true sign of megalomania) is fascinating. Did you know that the person who is constantly sending you mail using Disney characters might in fact be a certifiable serial killer? I'm not sure either but anyone perverted enough to buy those stamps must be a little Huey, Dewy, and Louie upstairs! When you begin seeing correspondents sending you stamps featuring the Olympic emblem and various sports, you can easily build a computerized database of people that know where you live who got beat up by the jocks in high school and might go postal in a relatively short time!
Considering the major disappointment that came to baseball card collectors when the steroids report showed there had not been a valid World Series in my lifetime, I am very proud I stayed with philately instead of that philistinism. I know for sure I will never hear about the Postmaster General using the juice!