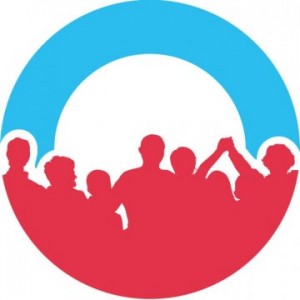 I'm en route to the Democratic Convention in Charlotte, where I'll be doing a combination of work for Demand Progress, taking part in assorted progressive rabble-rousing, and hopefully blogging for RIFuture and the Daily Dose.
Demand Progress's efforts to secure Internet freedom language in the Republican platform were successful: Anybody abiding by the new platform would've opposed SOPA and CISPA — the privacy obliterating cyber-security bill that passed the House a few months ago, but is dead (at least for now) in the Senate.  Now it's the Democrats' turn.  You can read more about our work on this front over here.  (Yep, that's a link to Fox News.)
I'll be spending a lot of time at the Progressive Central hub, sponsored by Progressive Democrats of American, The Nation, and others.  There's an impressive series of speakers and panels which you can watch live here.
The line-up includes the likes of Rev. Jesse Jackson, Michael Dukakis, and several of our progressive champions in Congress, like John Conyers and Raul Grijalva, who'll be speaking to critical issues that aren't likely to get much play on the main stage: Wall Street run amok, the narrow concentration of wealth in America, corporate control of government, and more.
I'm speaking on this panel tomorrow morning:
10:15 to 11:10 Guided Discussion: We the People, Not We the Corporations—Ending Corporate Rule.

John Nichols—Moderator

Steve Cobble—Progressive Democrats of America (PDA)

David Cobb—Move to Amend

David Segal—Demand Progress