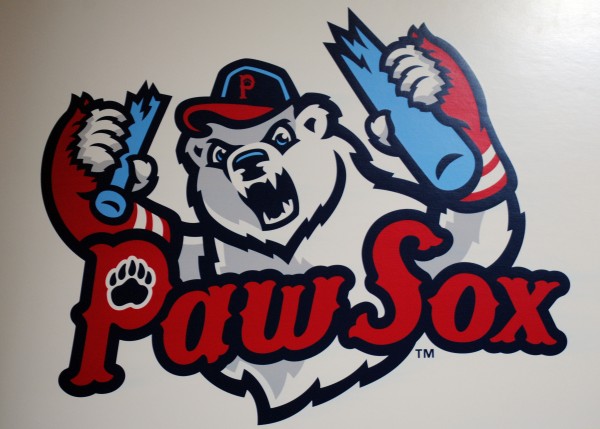 Smith College sports economist Andrew Zimbalist has a long history delivering consulting reports that contain exactly what his clients want to hear. Has House Speaker Nicholas Mattiello hired the best person to "independently assess and review" the Pawtucket Red Sox proposal?
In 2013 Andrew Zimbalist was interviewed by Stephen Nohlgren for the Tampa Bay Times about moving the Tampa City Rays to a new stadium downtown. When asked if the Rays need a new stadium, Zimbalist was adamant that the answer was yes. When asked where the stadium should go, Zimbalist replied in a way that should be familiar to Rhode Island residents paying attention to his statements regarding the proposed downtown stadium.
Downtown Tampa. It's very important in today's economics that stadiums be located as close to a business district as possible — particularly baseball, that can play six or 7 games a week. It enables the team to attract members of the business community to the stadium at the end of the work day and sell season tickets and premium seating."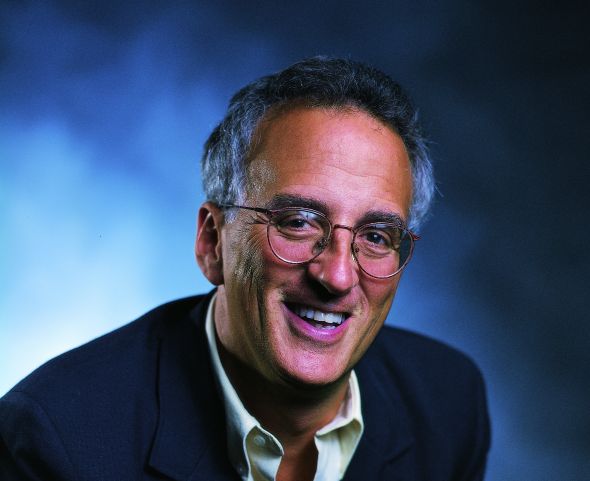 It was at this time that Tampa Bay sports reporter Noah Pransky first discovered that Zimbalist was a paid consultant for Major League Baseball. The Tampa Bay Times, in response to this information, said, "The Times did not know of any ongoing relationship between Zimbalist and Major League Baseball when it published an interview with him on Jan. 21. If we had, we would have disclosed that to our readers."
Zimbalist seems to make a habit of avoiding full disclosure. Amy Anthony of the Associated Press exposed Zimbalist's ties to Major League Baseball for Rhode Island readers the day after Speaker Nicholas Mattiello hired Zimbalist as a consultant for $225 per hour. This was not information either Zimbalist or Mattiello felt the need to disclose when the hiring was announced.
Zimbalist and Mattiello further failed to disclose that Zimbalist had toured the proposed downtown Providence site for the PawSox stadium with the late James Skeffington. It is impossible to imagine that Skeffington, who co-owned the PawSox with Boston Red Sox owner Larry Lucchino, did not give Zimbalist the full on sales pitch with the tour.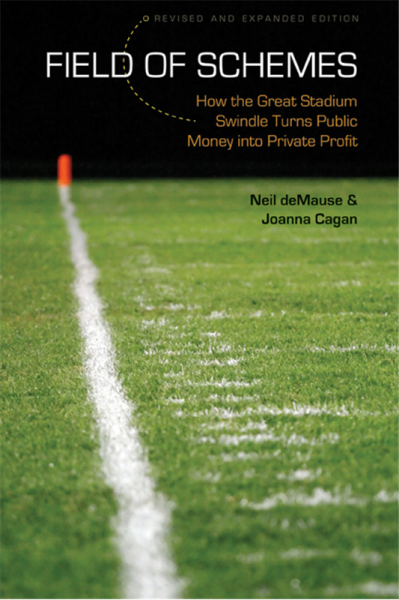 Neil deMause is a journalist and a regular contributor to Vice Sports, Al Jazeera America, Extra!, City Limits, the Village Voice, and other publications. He's the author of Field of Schemes: How the Great Stadium Swindle Turns Public Money into Private Profit for which Zimbalist was an important source.
I asked him about Zimbalist's reputation as a gun for hire.
"I think gun for hire may be overstating it a little bit," said deMause, "he is certainly willing to work for anyone who wants his services. And at times, it has caused problems for him."
Zimbalist, says deMause, "was one of the first economists to really look seriously at stadium financing and has done a lot of great work on that. He also, in the last 10 to 15 years, has started doing a lot of consulting work. He has worked for various different sides. He has worked for cities trying to evaluate whether or not they should spend on teams and he has worked for the owners of the Brooklyn Nets, trying to argue that New York City should put money into an arena.
"One reason I think its problematic is that once you start taking money from someone who has a stake in the game, you have an incentive to spin your findings to make who's paying you happy."
One "problematic" example from deMause is a blog post he put together entitled "Zimbalist v. Zimbalist" in which Zimbalist's statements made at different times for different audiences are contrasted.
Most of this public spending will be of direct benefit to the community, and a significant share will come back to the state and city. … As an investment, the Yankees' stadium plan is a winner for the Bronx and all of New York.
-Andrew Zimbalist, New York Times op-ed, 1/22/06

Practically every stadium that's come on stream in the last 20 years in the United States has been accompanied by a consulting report – these are hired-out consulting companies – that are working for the promoters of the stadium. They engage in a very, very dubious methodology. They make unrealistic assumptions and they can produce whatever result they want to produce.
-Andrew Zimbalist, NewsHour with Jim Lehrer, 12/22/04

Together with the development of surrounding commercial space and the prospect for a new Metro-North platform, the project will be a major facelift for the area and help gentrify the South Bronx.
-Andrew Zimbalist, New York Times op-ed, 1/22/06

The notion that you're rejuvenating the waterfront because you put a baseball stadium there frankly is silly. … It's used for four hours a day when it's used. And those four hours have tens of thousands of people inside the stadium. They're not outside milling around on the streets buying shirts and hot dogs. They're inside spending money on concessions that are managed by the owner of the baseball team.
-Andrew Zimbalist, NewsHour with Jim Lehrer, 12/22/04
At the time, deMause found Zimbalist's opinions on a proposed Yankees stadium "puzzling" and "baffling." deMause called an op-ed Zimbalist wrote for the New York Times, "shoddy work."
For an example of seriously shoddy work from Zimbalist though, we have to go to 2008, when Zimbalist appeared in court as an expert witness in a dispute between the City of Seattle and the Sonics. As reported by Greg Johns,
"Zimbalist… told attorneys in a pretrial deposition that he produced a unique report on the Sonics' situation after researching the situation, seeking up-to-date opinions from other economists and spending 20-25 hours writing the paper.

"But [Sonics attorney Paul] Taylor put page after page of Zimbalist's Seattle report on a screen, adjacent to a 2005 report the Smith College professor prepared for a similar case involving the Anaheim Angels.

"The wording was virtually identical in both reports, with 'Anaheim' or the 'Angels' simply replaced by 'Seattle' or the 'Sonics.'

"'Did you just go into your computer and change words?' Taylor asked.

"'I have notes I use to draft my reports,' Zimbalist responded.

After Taylor presented more and more identical pages, Zimbalist allowed that 'it seems to be the same language.'

When Taylor asked Zimbalist 'how many thousands of dollars' he charged the city of Seattle for preparing his report, Zimbalist replied, 'I have no idea what I have invoiced to date.'
"I think the problem," said deMause to me in our interview, "is less the billing than that he took the same research and came to the opposite conclusion. That was a little problematic."
When Zimbalist was working as a consultant for the New York Nets to secure public financing for a new arena in Brooklyn, says deMause, he was trying to find out, "how many people would go to a game in Brooklyn from outside New York. This is a huge issue, because is [the arena] really going to bring in new spending or will it be the people who are going to be in the city any way?"
deMause continued,
So he didn't have Nets season tickets residents numbers, I don't know why he didn't, so he took the Jets number and he said, okay, they play in New Jersey, it's pretty much the same thing… and uh, maybe? I mean, they have a different fan base, people travel to football games on weekends and basketball games during the week…

"That wasn't necessarily the wrong thing to do, but it's a temptation to say, okay, this will show the finding that I'm being paid for. It will make the client happy. It's economically legitimate,  so sure, why not?

"That's where Andy runs into criticism. Is he sticking to what he thinks is the absolute best economic answer to some of these questions, or is he justifying what the client wants?"
Speaker Mattiello is paying Zimbalist $225 per hour plus expenses, according to the contract acquired by RI Future. For this Zimbalist is to act as a consultant and adviser to the House Policy Office, "independently assess and review the Pawtucket Red Sox Proposal," "provide a weekly progress update to the Director of the House Policy Office [Lynne Urbani]" and "be responsible for submitting to the Joint Committee on Legislative Services a summary" of his findings.
Zimbalist is "still a good economist," says deMause. "I learned a ton from him when my co-author and I were working on our book. And he's inspired a good, new generation of economists."
However, "There are so many people out there who do not have this conflict of interest you could hire that it seems questionable to hire Andy Zimbalist when you could get Victor Matheson or a Brad Humphries or all these other people."
Andrew Zimbalist's 'problematic' history

,