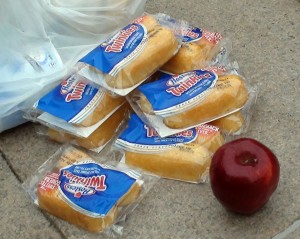 The Rhode Island Public Interest Research Group (RI PERG) released a report this morning during a press conference at Hope Market in Lippitt Park in Providence revealing that agricultural subsidies pay for twenty Twinkies, but only half an apple, per taxpayer. The report, entitled "Apples to Twinkies" finds that since 1995, $19 billion in tax money has subsidized junk food ingredients versus only $688 million for apples. According to RI PIRG canvasser Corinne Winter, most fruits and vegetables grown in Rhode Island are considered "specialty crops" by the United States Department of Agriculture (USDA) meaning that Rhode Island is eligible for only a tiny fraction of taxpayer funded farm subsidies.
This kind of tax subsidy has a direct impact on issues like obesity, especially considering that nearly $17 billion has been spent since 1995, on "corn syrup, high fructose corn syrup, corn starch, and soy oils (which are frequently processed further into hydrogenated vegetable oils)," according to Winter.
Congressman David Cicilline was at the press conference to speak to a sizable crowd (and woefully inadequate press) on the subject. He pointed to a Republican congress more beholden to corporate welfare through farm subsidies than to supporting important programs like SNAP that help feed people across the nation.
"If you are looking for an example of congressional disfunction" the Congressman said, "the Farm Bill is a very good place to start."
For decades the Farm Bill has lead to a set of distorted incentives in food production.

It could not be clearer: Our nation's agricultural policies are explicitly subsidizing the production and purchasing of unhealthy foods instead of fruits and vegetables.
This year, says Cicilline, Republicans in Congress have "doubled down on this strategy and made it even worse."
The first version of the Republican's proposed Farm Bill increased these unhealthy subsidies, and to pay for them they proposed defunding the essential SNAP program by $20 billion and wanted to cut what few subsidies actually exist for healthy fruits and vegetables. This bill failed, but Republican leadership are now forwarding another bill that cuts programs designed to provide low-income families with access to nutritious foods completely.
So much for family values.
Jesse Rye, managing director of Farm Fresh Rhode Island said that the SNAP program "is such an important program to so many Rhode Island citizens and it's really critical to the health and well being of our state. [Farm Fresh RI] pilot[s] a program at farmer's markets that incentivizes SNAP benefits usage at farmer's markets so that when someone comes to a market like this, and takes their SNAP benefit cards, they get 40% of a bonus on top of whatever the value of their card is."
"People are happy," continued Rye, "to go to a farmer's market and get healthy, fresh food right from their farmers."
You can watch the press conference in its entirety below: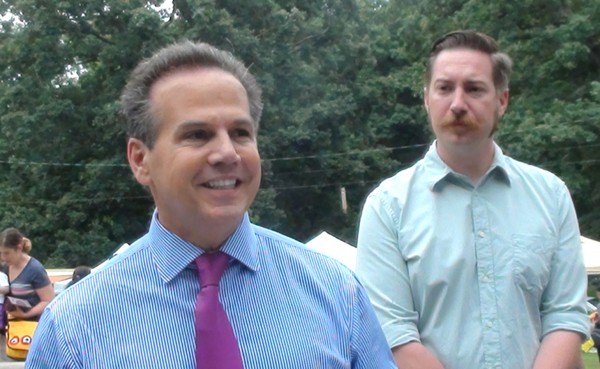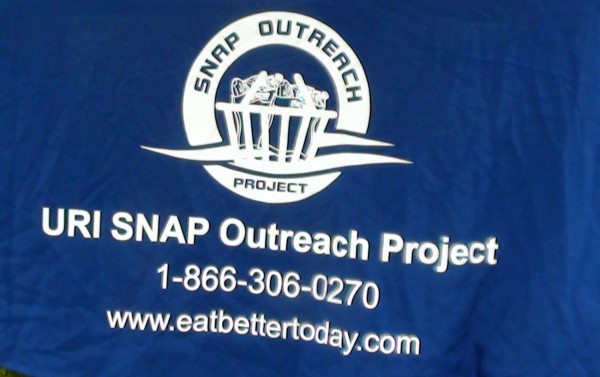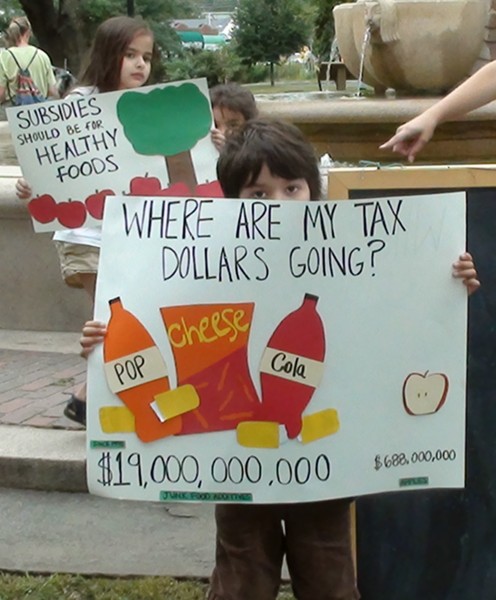 Apples to Twinkies: Cicilline on subsidy reform

,