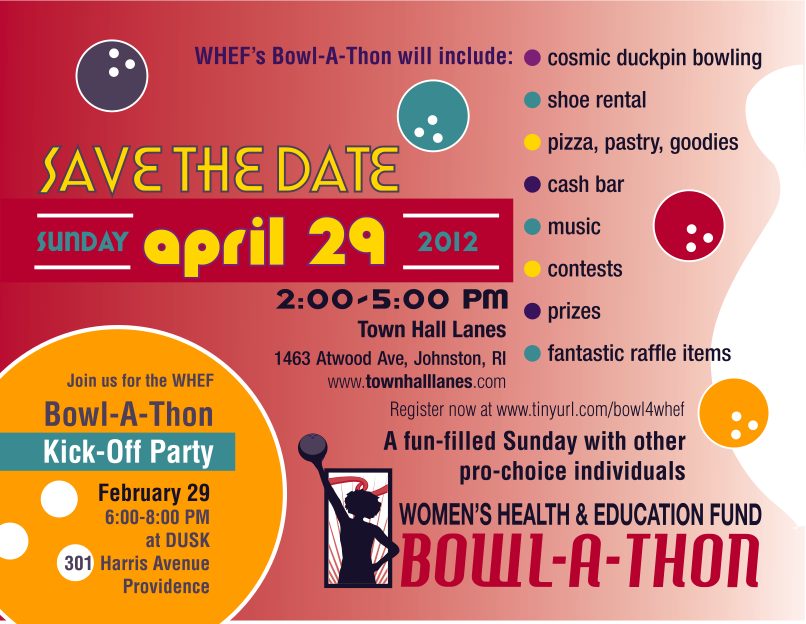 The Women's Health & Education Fund has announced that registration is now open for the 2012 Bowl-a-thon!  You can register by clicking here and selecting the register button on the top of the page!  It is quick and easy to sign up and invite your family and friends to do the same!
I had a great time last year and raised a few hundred dollars with my team "Grabbing Our Balls for Women."
From WHEF:
Last year we reached our goal of $20,000 with the help of our amazing supporters like you, but this year we are aiming for $25,000.  I know that we will be able to reach our goal again this year!  Our event this year will be held on Sunday, April 29 from 2-5pm at Town Hall Lanes in Johnston, RI.

I would also like to announce that we will be hosting another Bowl-a-thon Kick-Off Party this year on Wednesday, February 29 from 6-8pm at DUSK Providence.  (301 Harris Ave, Providence, RI)

I look forward to seeing you at the kick-off party and the bowl-a-thon!