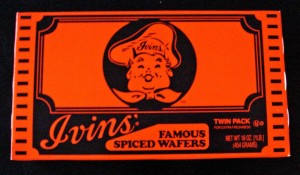 I spent the afternoon today gathering papers, riding the bus, waiting in lines, and copying things.
The Food Stamps/SNAP office in Rhode Island is a humanizing experience compared to what I've experienced in lines like these in Pennsylvania. The sharpest memories I have of Pennsylvania welfare lines was that they happened within a room that was all harsh orange, like a ginger snap box. The rooms never had windows. In Rhode Island, I'm surprised by how much some high vaulted ceilings, picture windows, and muted colors do to make my waiting process less stressful. It feels like the perfectly designed factory-farm line. I get clocked on the head, and I don't even know what hit me! I do have to dodge state employees' cars as I walk across the parking lot, and being patted down and searched is always a fun experience as I enter. But my goodness! There's natural light!
That's the kindest thing I can say about it.
Every time I'm in a line like this, I end up next to a Talker. Today the Talker was well ahead of me in line, but kindly shifted her place with another woman carrying a child.
"Well, when youse got little ones, youse gotta' get ahead in line. 'S only faihhh, really."
The Talker replaced the child-carrying woman and started to carry on talking to me.
"Yeah, I agree," I say, smiling, "That was a nice thing you did." Then I try to turn my eye contact away, as if to say, and now I'm going to go back to my pretension of anonymity. The Talker talks.
The gist of the Talker's spiel is always the same–always far more personal than I want to deal with in my pig-slaughter line–but usually right nonetheless. I can't believe the papers I've got to gather. Or I had to take a day off for this. Or sometimes, alternatively, I wish I could be home looking for a job. It's been rough being out of work.
"Yeah, I know what you mean," I say. "It's frustrating. Why don't they just give us our food stamps automatically when we fill out our taxes, like with the Earned Income Tax Credit?"
The Talker stares at me as I say this. She blinks three times. Then she continues.
"Well, my boyfriend's been living with me fahhh ages. And 's real impahhhtant that. . . "*
A man next to me clenches his jaw as if to say shut this person up. His expression also says, this is your @$#!ing fault. Why are you engaging her? I've gotten this look before, and it's part of why usually avoid eye contact with the Talkers in line.
"I know, it's really frustrating," I say again. And this time I feel like I'm trying to share eye contact with two people, and hoping that no one gets upset.
I've stood in enough lines like this next to Talkers, watching other people get even tenser about their talking than I am, and I've often thought about how stupid the lines are.
Why is it that I can fill out my taxes at the end of the year, and my employers have already sent in what I've earned, so that essentially all I have to do is type it into a box on the computer, or write it on a sheet of paper, and then add, but we can't get a streamlined system for the welfare office to figure out what my income is for food stamps? Why is it that when I submitted my lease last year (a two-year lease, that I negotiated to keep the rent stable, the landlord talking me down from my three-year offer) that the welfare office is not able to keep that on file and use it again? Why do I have to rifle through my stuff, waste my time on a bus, stand in at least one (and usually two or three) lines, all to keep a modest government benefit? (I could fax it, which is always fun, because a. I have to find a fax machine somewhere outside the confines of 1987, and b. I have to wonder whether the damned thing actually got accepted).
And being me, I think about this in a way that would probably confound liberals and conservatives alike. Why are all these state employees kept working, kept wasting taxpayer money, doing things that could be streamlined and made easier? Why is our benefit system so lousy and stingy and unhelpful?
And then there's cultural aspects of the experience. I'd like to bring the bargain-basement laptop I got whose battery works for all of twenty minutes, and sit and work on job applications while I wait for people to call me from various lines (to various other lines….). But all over the walls, there are English and Spanish instructions telling me not to enchufe mi telefono. For me, it's not even a matter of feeling entitled to free electricity. I would pay a kilowatt charge to use the plug, because the amount of electricity I'm actually going to use is likely extremely negligible (What are they going to charge me, fifty cents?). But I can't count on the office to let me know a reasonable time to get back and interview, so I have to wait in my pig line for the time when they call me. All the while, I have to waste time.
There's no food in the welfare office, please. But I have to sit there and deal with bureaucratic mishaps a couple hours at least, about every six months.
If I was to formulate a system for dealing with welfare, it would be a lot different:
First of all, all benefits would be increased by fifty percent. And in line with the principles of a guaranteed minimum income, I would make sure that people don't have to lose benefits as they try to climb the ladder. I have a very modest amount of unemployment right now, but the part-time job I have cuts right into that. Meanwhile, the cash-payment of the job means that I'm going to have to fill out an "outside contractor" tax form at the end of the year, and perhaps lose even more money. I have to get a special letter to prove that I work, because I don't have pay stubs. Then I have to wait in line.
Secondly, in order to cut down on waste, we would start automatically starting and stopping benefits according to one's tax status. It's absolutely absurd that I can get an EIC, or sign up to start or end Medicaid through a streamlined process, but I can't do so for food stamps. A lot of people don't seek the benefits they deserve because they feel ashamed to do so. Simply having an office like this stigmatizes the process (and, of course, lots of benefits exist that socialize the costs of middle and upper class people, but those are dealt with through the tax system: the parking deduction, the mortgage interest deduction, write-offs for various kinds of Wall Street investments, all exist through normal tax forms and are not recognized by right-wing voters as forms of socialism-for-the-haves, even though they are). We should make sure that all tax information is available and understandable in multiple languages, and available to all residents. If we can make the enchufe signs multi-lingual, then we can also do this with tax benefits on a 1040.
Third: Let's join the 21st Century. I've lived many of my years without a computer, though I have one now. I understand that somewhere in the system we may have decided that not doing things through email was a way of accommodating people who don't have access to the internet. But I've never had a fax machine in my house. I'm not sure why fax machines are still something I have to track down in order to deal with food stamps. I'm not sure why they ever were something I had to deal with. I either have to find a friend who has one at work, or I have to go to Fed-Ex and spend usurious amounts of money to use theirs, and at the end of the day, I could have sent documents a lot easier using screenshots, PDFs, or any number of other tools off of a library computer.
Fourth: Plugs should be available for use. It's absurd that we have free wifi at McDonalds but we can't even have pay-as-you-go plugs in the walls at the welfare office. Ideally, this point would be moot because no one would ever have to stand in a stupid line like this ever again. But while we're still continuing this dumb situation, we should at least modify some of the worst aspects.
These are modest goals. We have some of the worst income inequality in the developed world, but we spend a pretty similar amount of our GDP distorting free market capitalism (we're on par with Denmark). We just do so in ways that don't benefit poor people. And then we make sure that many of the programs we do have are hard to understand and hard to access. Republicans should support my plan because it will cut down on state workers, and focus energy on the actual goal of the program. Democrats should support my plan because it would increase direct support to low-income people in a way that gets past unfair information asymmetries. This is common sense, everyone.
Why the hell am I in this stupid line is a question I'm sick of asking myself. I apply for things and I'm either over-qualified or under-qualified. I've been at three-person-panel interviews for barista work. So maybe there's something going wrong with me that someone who thinks about 1040 forms and economics is standing in a line like this. Or maybe it's some legacy of my childhood background, of not having the right connections to make better use of my education. But whatever it is, I stand here in this goddamned line every six months, and I'm sick of it! We should be able to make our income redistribution programs both more generous and more streamlined, and save taxpayer waste that is put into unnecessary bureaucracy.
~~~~
Just to be clear, I'm adding this person's accent for narrative color, not to make fun of her. When I open my mouth, a cavalcade of working class jibberish comes out too, it's just working class jibberish from the Mid-Atlantic, and not from New England. Yuge cup of byeahd cawfee anyone–or yuzz just wunt to geow heowme and have hyeahf a cup then?