I accuse!


As my friends have dared, so shall I dare. Dare to tell the truth, as I have pledged to tell it, in full, since the normal channels of justice have failed to do so. My duty is to speak out; I do not wish to be an accomplice in this travesty, the President's Business Climate Action Plan. My nights would otherwise be haunted by the specter of the innocent people, far away, suffering the most horrible of tortures for a crime against Mother Nature they did not commit.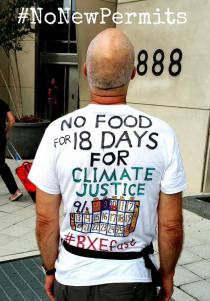 There you have it, a piece of my mind, freely adapted from Émile Zola's J'accuse, but why and why now?  Beyond Extreme Energy issued the following press release last Tuesday to announce their No New Permits fast at the Federal Energy Regulatory Commission (FERC—this is the industry-captured body that rubber-stamps the projects described in a previous post)
(September 8, 2015) WASHINGTON, D.C.—On Tuesday morning, a dozen people begin an 18-day water-only fast in front of the Federal Energy Regulatory Commission (FERC) to raise awareness of the agency's contribution to worsening climate change and to harming the health and well-being of frontline communities where these projects are built.

The fasters, ranging in age from 23 to 72, are demanding that FERC issue "No New Permits" for industry projects such as interstate pipelines, compressor stations and LNG (liquefied natural gas) export terminals until the agency prioritizes solar, wind and other renewable sources of energy. These projects release methane pollution, a potent greenhouse gas that is worsening the impacts of climate change.

Fasters, organized by Beyond Extreme Energy, will hold vigil in front of FERC, 888 First St. NE, Washington, D.C., weekdays from 7 a.m. to 6 p.m. They will be joined by others fasting for shorter periods at FERC or in their own communities.

They will end their fast on Friday, September 25, the day after Pope Francis speaks to Congress, where he is expected to address the issue of climate change and its disparate impact on the world's poor.
In Rhode Island AFSC-SENE, Occupy Providence and Fossil Free RI are supporting the fast of our dear and unshakable friends in DC. I pledged to fast three days centered at each event in our community that I can attend.  The fasts are Ramadan style: no food and liquids from sunrise to sunset. Beatrijs, my wife, is joining me to the extent that her diabetes allows it.
Here is our first event: a vigil with the Raging Grannies in Westerly this Saturday—hope to see you there!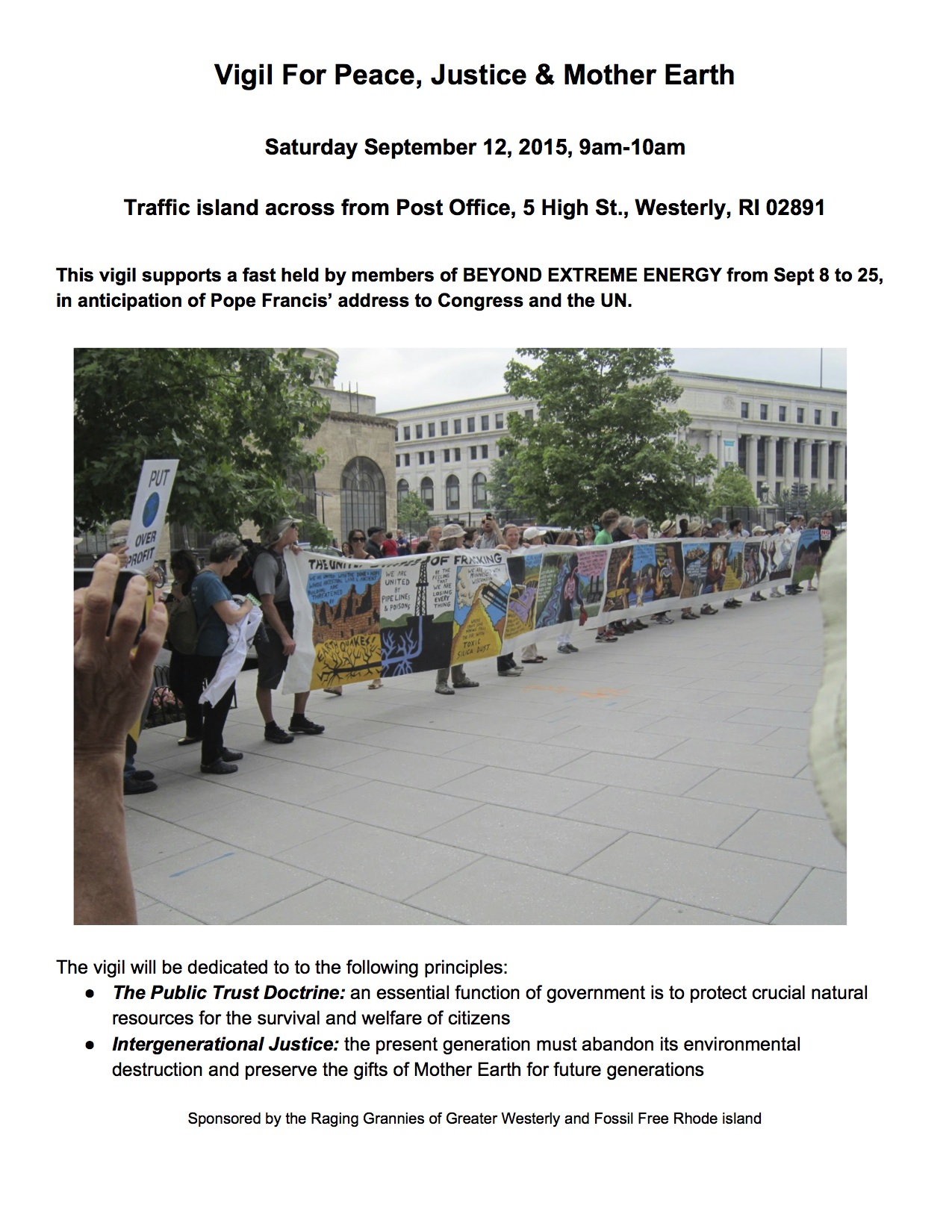 As I begin my fast

,