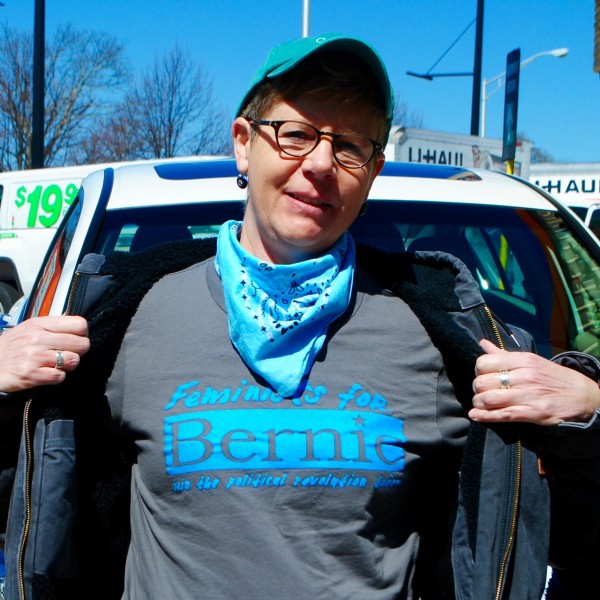 The opening of the Bernie Sanders campaign office in Providence Sunday afternoon was attended by well over 250 people, many more than could fit in the storefront office at 500 Broad St. There was a wide range of people present. Music was provided by a bagpiper in full kilt. unlike the opening of the Hillary Clinton campaign HQ on Thursday night, which featured a number of Democratic elected officials, only State Senators Jim Sheehan and Josh Miller.
See: Sen. Sheehan supports Bernie Sanders
Joe Caiazzo is running the campaign here in Rhode Island, and he feels his candidate has a real shot. Jim Dean, brother of former presidential candidate Howard Dean, was on hand to support Sanders as well. After the opening celebrations, Sanders supporters got to work, clipboards in hand, canvassing for Sanders. This is a campaign that knows it needs an excellent ground game if they're going to take this state in just over two weeks, so they're wasting no time.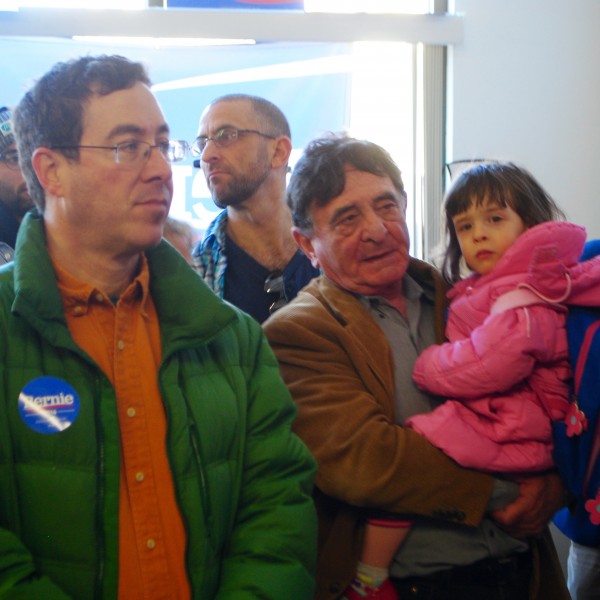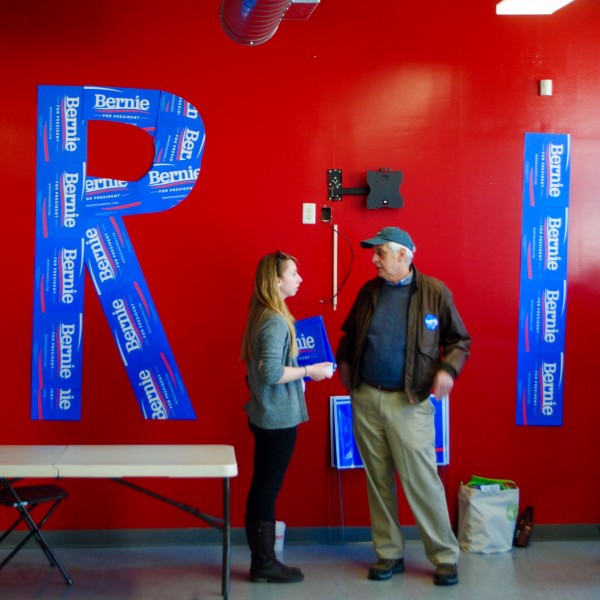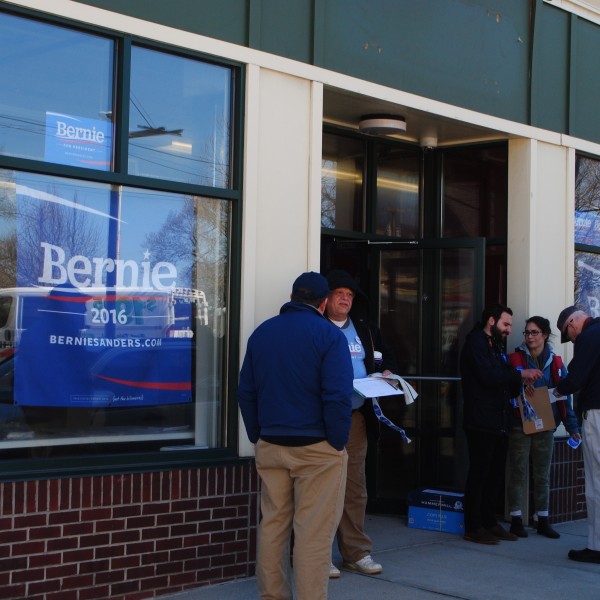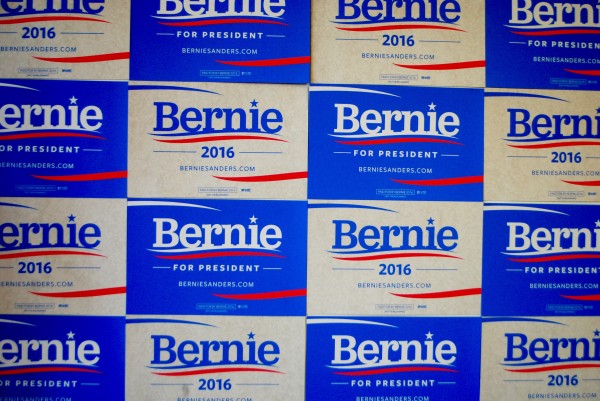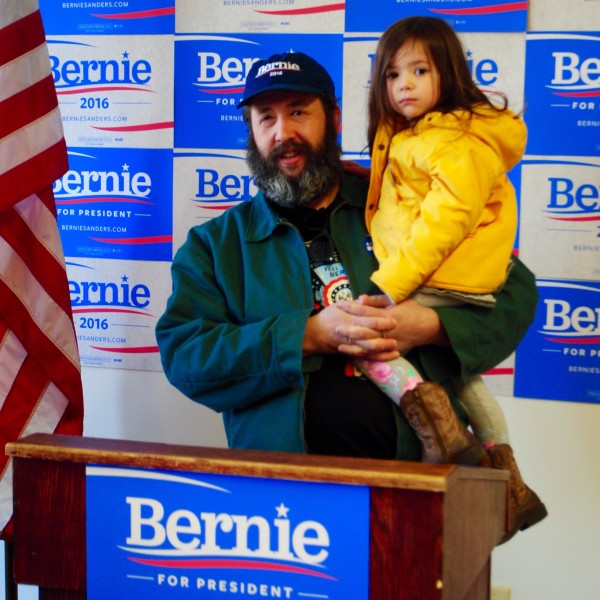 At the Sanders campaign HQ opening day

,