Browse:
Home
/
William Deware
William Deware
William Deware is the State Coordinator for the Rhode Island Progressive Democrats of America (RIPDA).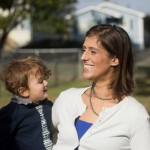 By William Deware on March 11, 2017
Moira Walsh has no fear. When we speak of progressives and how we wish they would legislate and govern, Walsh is a perfect example.
Posted in Activism, Featured, Opinion, Rhode Island, State House | Tagged Moira Walsh, Progressive Democrats of Rhode Island, RPDA | Leave a response
By William Deware on January 2, 2017
We are supposed to heal the sick at hospitals: How can we say we heal the sick when we don't allow our staff the chance to heal themselves?
Posted in Corporate Greed, Featured, Health Care, Labor, News, Rhode Island | Tagged Lifespan, rhode island hospital, ri hospital | 1 Response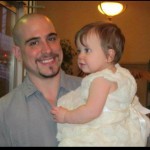 By William Deware on December 7, 2016
I think progressives need to resist Mattiello just like we need to resist Trump. We keep winning seats in primaries. We fight like holy hell to get in, and then once we get there we seem to waver. We can not waver.
Posted in Featured, Rhode Island, State House | Tagged aaron regunberg, art handy, Bernie Sanders, Carol Hagan McEntee, Christopher Blazejewski, David Cicilline. Donald Trump, Deborah Ruggiero, Edie Ajello, Elizabeth Warren, grace diaz, Gregg Amore, jan malik, Jay O'Grady, Jean-Phillippe Barros, Joe Shekarchi, Joseph Almeida, Joy Hearne, Kathy Fogarty, Katie Kazarian, Keith Ellison, Lauren Carson, Medicaid, Nicholas Mattiello, Shelby Maldonado, Steve Bannon, Teresa Tanzi | 7 Responses