Browse:
Home
/
Duane Clinker
Duane Clinker
By Duane Clinker on October 6, 2017
In Something's Gone Missing Part 1, I took you on a personal journey through a portion of the Resistance to the Trumpian agenda in Rhode Island as I learned that many social change organizers today approach their work in ways fundamentally different than the decades ago. This new way I believe, leaves out an essential ingredient of the kind of revolutionary positive change we and the world so need.
Posted in Activism, Featured | Tagged Duane Clinker, Resist RI, resistance, something's missing, Trump | 1 Response
By Duane Clinker on September 3, 2017
Part 1 of a report from Rhode Island on the Resistance. Since the election of Donald J. Trump I have been one of many participants in the Resistance to his Presidency and agenda.  As an older community, labor, & faith based organizer I have participated in many struggles of earlier years. Something has troubled me […]
Posted in Activism, Featured | 11 Responses
By Duane Clinker on July 4, 2017
There are no more smoke filled rooms at the RI State House. Smoking has been outlawed long ago. But the games that used to be played out in those older rooms have never stopped…
Posted in Featured, State House | Tagged budget, legislature, Nicholas Mattiello, organize, Resist, resistance, RI, Ruggerio, State House | 2 Responses
By Duane Clinker on April 6, 2017
We are asking for their solidarity with panhandlers who are now prohibited from asking for help at key intersections in Cranston. Today, by our actions we are ourselves violating that law…
Posted in Cranston, Criminal Justice, Featured, Homelessness, Poverty, Religion, Rhode Island | Tagged Alan Fung, Cranston City Hall, donald trump, Jesus, panhandling, pope francis, Thomas Tobin | 2 Responses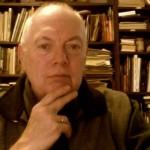 By Duane Clinker on March 27, 2016
The battle against oppression and injustice is real. The struggle of life and creation is a working out of things. This is the story we are caught up in. And it happens in both a spaces too big and spaces too small for us to see or even to imagine.
Posted in Featured, Holidays, Religion | Leave a response