Browse:
Home
/
Greg Matos
Greg Matos
Greg is a Marine Veteran, Bronze Star Recipient, and Military Psychologist in Boston. He provides leadership consultation in the city and is passionate about voter empowerment. Greg writes about leadership, veterans, national security, and all things civics. For more information, visit: GregMatos.com.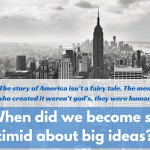 By Greg Matos on March 8, 2016
This presidential election cycle has me a bit confused, especially on the Democratic side. It seems that many of our leaders have forgotten that we are a nation of revolutionary ideas.
Posted in Featured | Tagged Bernie Sanders, Democratic Party, Democratic Primary, hillary clinton, revolution | 1 Response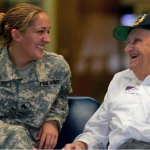 By Greg Matos on November 2, 2015
Over the past two weeks, this series has laid out a case for why Rhode Island is in the business of empowering veterans and what the future of state-level veterans affairs can be. But a discussion about veterans can't occur in a media vacuum and it's impossible to ignore sizzling headlines about the VA and […]
Posted in Defense, Featured, Rhode Island | Tagged healthcare, hillary clinton, Military, Rhode Island, Scandal, veterans | Leave a response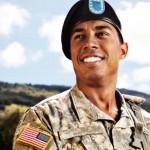 By Greg Matos on October 26, 2015
Veterans are fierce, persistent against all odds, and amazing leaders. Sure, not all veterans are the same, but a majority of vets are exceptional with whatever they pour their energy into, whether it's fixing diesel engines or running a Fortune 100 company. A vision for the future of the Division of Veterans Affairs has to […]
Posted in Defense, Featured, Rhode Island | Tagged Business, Division of Veterans Affairs, Education, Gina Raimondo, History, Millennials, veterans | 5 Responses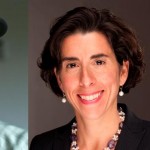 By Greg Matos on October 19, 2015
It only took about 5-years (or 125 years1), but Rhode Island veterans are finally getting a director for the Division of Veterans Affairs! Thank you, Governor Raimondo. Applications are due November 6th. As veterans submit their resumes over the next few weeks, we'll explore the state of veterans' affairs, a vision for the future of […]
Posted in Defense, Economics, Featured, Rhode Island | Tagged Bristol, Division of Veterans Affairs, Gina Raimondo, Military, veterans | 5 Responses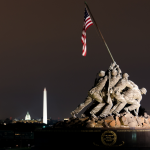 By Greg Matos on November 11, 2014
One thing all veterans have in common is their commitment to defend our democracy, namely the right to vote and self-govern. The right to vote defines our nation and the values we project internationally. It is the American brand, our trademark as the shining city on a hill. The importance of these values has been […]
Posted in Elections, Holidays | Tagged Afghanistan, Elections, Iraq, veterans day | Leave a response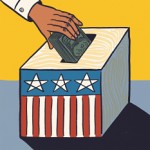 By Greg Matos on July 22, 2014
Outside a hot live music spot in Wilmington, NC, I excitedly talked to friends about getting folks to call their state senators and demand electronic filing of campaign finance reports. "I'd rather stick a fork in my eye," one of my new friends said laughing. And there it was, the reality of things, the nitty […]
Posted in Elections, Media | Tagged biden, campaign finance reform, journalism, technology | Leave a response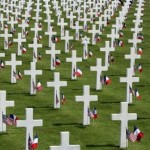 By Greg Matos on May 28, 2012
Memorial Day. There must be millions of blogs, newspaper articles, documentaries, and cable specials being produced this weekend to bring attention to some aspect of the military's dead. I'd say, if one American spends 10 minutes this weekend watching an ABC special on American service members who have died in Afghanistan, that's a win for […]
Posted in Opinion | Tagged Military | Leave a response
By Greg Matos on August 22, 2011
Florida Gov. Rick Scott signed TANF Drug-Screening into Law – May 31, 2011 Welfare. While a beneficent word, one found in the Preamble of the U.S. Constitution, many Americans shutter at its mention. Why? It is most closely associated with the Temporary Assistance for Needy Families (TANF) program. In other words, it has to do […]
Posted in Featured, News, Opinion | Tagged TANF | Leave a response