Gus Uht
Member of the engineering faculty at the University of Rhode Island. Former candidate for RI state representative of Cumberland. The opinions expressed here are his own. He writes a semi-sporadic commentary series called "Uhtime", usually on RI politics, often written in the wee hours of the morn, which is where the name comes in: "uhtime" is the period just before dawn. Yes, it is a real word.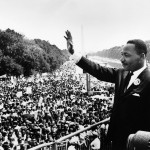 By Gus Uht on January 18, 2016
As I watched tears developed in my eyes. At the climactic end, one forlorn tear from each eye rolled down my cheeks. As I watched I remembered that what MLK had looked forward to had not yet come to pass in this great, yes great, nation of ours.
Posted in Civil Rights / Liberties, Featured, History, Holidays, Opinion, Race & Racism | Tagged Martin Luther King Jr | Leave a response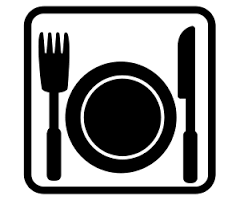 By Gus Uht on April 9, 2015
There are two minimum wages in this state, as in many states. There's the one you always hear about that applies to almost everyone and every job, which is around $9.00/hr. right now. Then there is the other one, for the people who didn't have a strong-enough lobby when the minimum wage bill was first […]
Posted in Featured, Labor, State House | Tagged Civil Rights / Liberties, Economy, General Assembly, Hospitality industry, Labor, minimum wage, Rhode Island, ROC United RI, State Legislation, Sub-minimum wage, tips, Waitresses and Waitors | Leave a response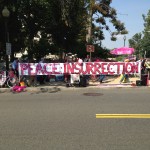 By Gus Uht on September 11, 2013
Yesterday, I spoke with staffers of Congressman David Cicilline in order to try to influence the Rep. to vote against military action against Syria for its August 21 use of chemical weapons. Cicilline has yet to comment himself. The situation remained highly fluid throughout the afternoon. I was able to talk to staffers of Sen. […]
Posted in Featured, International News, Syria | Tagged Syria chemical weapons WMD Assad Damascus terrorrist terrorism sarin WX gas nerve gas war obama united nations air strike injustice human rights violations russia china iran sunni shiite | 1 Response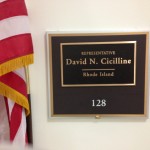 By Gus Uht on September 10, 2013
WASHINGTON, DC – I am in Washington, representing both RIPDA and myself, arguing against a military response to the recent horrific use of chemical weapons in Syria. I had the good fortune to talk to Rep. Cicilline staff members in his DC office today about his position on such a strike. The staffers indicated that […]
Posted in Activism, Congress, International News, Syria | Tagged Syria chemical weapons WMD Assad Damascus terrorrist terrorism sarin WX gas nerve gas war obama united nations air strike injustice human rights violations russia china iran sunni shiite | 3 Responses
By Gus Uht on July 1, 2013
Last week's budget debate in the House was inspiring, although the horse-trading and the outcome were disappointing. Normally the budget sails through the House; no one wants to risk the wrath of the House leadership by opposing it. It really takes guts to go against the grain; those doing so risk the loss of significant […]
Posted in Featured, State Budget, State House | Tagged 38 Studios, budget, General Assembly | Leave a response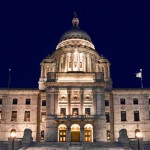 By Gus Uht on June 25, 2013
The state budgeting process has once again turned into a farce. This has been particularly true under Speaker Fox's leadership. However, unlike previous years, the forced House rubber-stamping of the budget is in serious doubt. And that's a good thing. The 38 Studios' bond repayment debacle seems to be the catalyst for the public's and […]
Posted in Rhode Island, State Budget, State House | Tagged 38 Studios, budget, Economy, General Assembly, Gordon Fox | Leave a response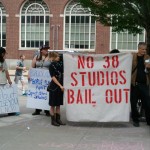 By Gus Uht on June 18, 2013
Part of the revised FY2014 budget passed by the House Finance committee last night includes the first payment ($2.5M) to cover the 38 Studios' default. This payment will not actually be made until May, 2014. However, future payments are not guaranteed, so quite possibly this might be the last payment made by Rhode Island. Perhaps […]
Posted in Economy, Featured, Politics | Tagged 38 Studios, budget, General Assembly | 1 Response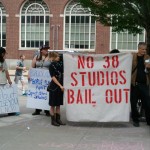 By Gus Uht on June 14, 2013
Last week, on June 6th, both a debate and a separate hearing were held whose sole focus was the 38 Studios' bonds' situation. (Related posts: first, second.) In a nutshell, my opinion is unchanged: Rhode Island should not repay the bonds. We should also outlaw such bonds. They have a shady origin (complete with a […]
Posted in Economic Development, Occupy, Politics, State Budget | Tagged 38 Studios, budget, General Assembly | 3 Responses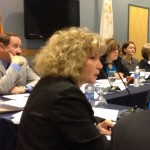 By Gus Uht on May 23, 2013
Neither Dr. Gist nor the education reform movement came off very well at the Board of Education meeting earlier tonight. She only had one supporter among those who gave testimony. I was unable to speak, time ran out, so later in this post I'll write what I was planning to say. Before I get to […]
Posted in Education, Featured, Rhode Island | Tagged Education, gist, necap, Rhode Island | 5 Responses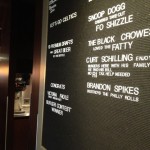 By Gus Uht on May 13, 2013
In my last post I insisted that Rhode Island needed to keep its word and not default on the 38 Studios bonds. I know more now, and my conclusion has changed. After much discussion with Randall Rose of Occupy Providence, who educated me quite a bit, and Sam Bell of RIPDA, I looked into the […]
Posted in Featured, Rhode Island, State Budget | 1 Response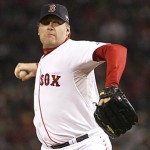 By Gus Uht on April 18, 2013
Ever since 38 Studios went bankrupt some folks in the state have suggested that a "Moral" Obligation bond means you don't REALLY have to pay the creditors, unlike a General Obligation bond. Nonsense. Both mean that the state will stand behind its word. If RI does't, why would anyone ever believe what the state says […]
Posted in Economy, Featured | 19 Responses
By Gus Uht on January 17, 2013
On the whole Governor Chafee's speech was disappointing. The first big budget item: no increases in taxes or fees. So much for tax equity. In fact the corporate tax rate is to go down from 9% to 7%. There are more millions for many worthy projects/areas: K-12 education, higher education,  infrastructure, property tax relief, and […]
Posted in Featured, Rhode Island, State Budget, State House | 1 Response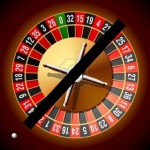 By Gus Uht on October 26, 2012
Every couple of years someone in RI has the same brainstorm: "Let's balance the budget by increasing state gambling revenue!" There is often some time-critical imperative requiring that we do it immediately if not sooner. This election cycle it's the threat/certainty of gambling casinos going up across the border in Massachusetts: our addicted gamblers will […]
Posted in Economy, Elections, Featured, Politics, Rhode Island, State Budget, Taxes | Tagged budget, casino, Election 2012, gambling, gambling addiction, Newport Grand, pathological gambling, problem gambling, slots, table games, Twin River | 6 Responses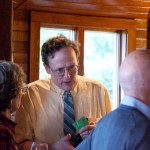 By Gus Uht on August 14, 2012
I have decided to run for State Representative in District 52 (Cumberland) because our community deserves real representation at the State House. I will be an effective member of the General Assembly, and will spend time talking to my constituents in order to ensure that their concerns and ideas are heard. My wife Laurette and […]
Posted in Elections, Featured, State House | Tagged cumberland, gus uht, karen macbeth, Rhode Island, rigarun12, state house | 4 Responses