Browse:
Home
/
Jared Paul
Jared Paul
Jared Paul is writer, performance artist, and community organizer from Providence, RI. He is a two time Individual World Poetry Slam Finalist and an eight time coach of the Providence National Youth Slam Team, which placed second in the nation at Brave New Voices 2007. Having toured throughout the U.S., Canada, and Europe, playing alongside acclaimed poets, musicians, journalists, and speakers such as Amy Goodman, Saul Williams, Sage Francis, Our Lady Peace, Paul Hawken, Immortal Technique, Anti-Flag, and Atmosphere, Jared is widely recognized as one of the premiere performance poets in the world. His work appears in poetry collections and alternative teaching guides such as Write Bloody's forthcoming Learn Then Burn anthology, and, UnCommon Core, on Red Beard Press, as well as in the Providence Journal, Socialist Worker, The Agenda, and more. In January 2014 Jared was part of the largest protest related class action settlement in U.S. history, Schiller v. City of New York, whereby after a decade of fighting, plaintiffs and the New York Civil Liberties Union defeated the NYPD and set precedent in Federal Court against the constitutionality of "Group" Probable Cause.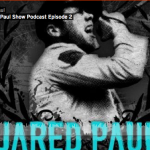 By Jared Paul on February 8, 2015
Not all sports aficionados appreciate the commercials that ultimately pay the athletes salaries. This week Jared Paul talks about the fans who love their teams but HATE capitalism. Previous Jared Paul Podcast episodes: Capitalism vs. Juno; Why Warren shouldn't run; multiparty politics MLK as enemy of the state, car on protester violence
Posted in Featured | Tagged Capitalism, jared paul, patriots, sports | Leave a response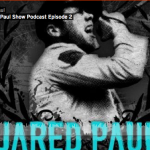 By Jared Paul on January 31, 2015
This week on the Jared Paul Show … Capitalism vs the blizzard, Why Warren shouldn't run and why we need a multiparty system.
Posted in Featured | Tagged blizzard, Elizabeth Warren, john joyce, juno, Paul Jabour, Providence | 1 Response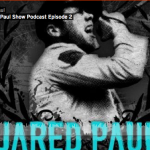 By Jared Paul on January 26, 2015
Radical perspectives on weekly news, local and national, with touring artist and activist, Jared Paul. This week's episode focuses on (1) Protesters Run Over By Motorists  (2) MLK Being Viewed As An Enemy Of The State By The FBI  (3) Continued Perspectives On Pervasive Subconscious Racism In America.
Posted in Featured, Race & Racism | Tagged black lives matter, jared paul, racism | 1 Response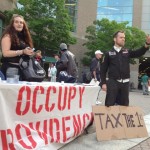 By Jared Paul on March 6, 2013
I was arrested while walking through a park at the Republican National Convention in St. Paul, Minnesota four years ago.  Along with many other alarmed citizens, I was charged with Felony Riot and taken to Ramsey County Jail.  With the support of Minneapolis Hip Hop group Atmosphere and the Rhode Island music label Strange Famous […]
Posted in Civil Rights, Featured, National News, Occupy | Tagged jared paul, lawsuit, rnc | Leave a response