Browse:
Home
/
Jessica Wainfor
Jessica Wainfor
Jessica Wainfor is an activist, feminist and some other –ist words that her mother doesn't approve of. She is a lifelong Rhode Island resident with stints in Vermont and Virginia. Her opinions regularly grate on people and do not reflect the opinions of others who may know, work, or live with her.
By Jessica Wainfor on February 23, 2017
We need some organizing for a peace rally. A counter to their rally, which they have every right to hold. We also have a right to say that we do not support or agree with our president's new policies and the turn backwards this country has taken in the past 30 odd days.
Posted in Activism, Featured, Immigration, Inequality, State House | Tagged depetro, Gina Raimondo, Immigration, jorge elorza, refugees, Rhode Island State House, Trump | Leave a response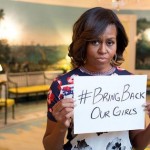 By Jessica Wainfor on May 15, 2014
In case you've been living under a rock for the past month, Nigeria based terrorist group Boko Haram has been holding almost 300 Nigerian girls hostage with plans to marry them off for a sum of $12 a pop to various members and sympathizers of their organization. You can read more about this here and […]
Posted in Activism, Featured, Race & Racism, Women, Youth | Tagged bring back our girls | 2 Responses
By Jessica Wainfor on May 7, 2014
On Sunday, April 27, I had the pleasure of bowling at a fundraiser that benefits the  "Women's Health and Education Fund of Rhode Island." This annual bowlathon is part of a national campaign that funds abortion services for people who demonstrate financial need.  Anyone who needs abortion services should have access to them, regardless of […]
Posted in Activism, Featured, Health Care, LGBTQ, Reproductive Rights, Women | Tagged Abortion, lgbtq, reproductive justice, Rhode Island, State Legislation, women | 5 Responses