Browse:
Home
/
Justine Caldwell
Justine Caldwell
I like to make speeches and knock on strangers' doors. Democrat. #trueblue email: drjustinecaldwell@gmail.com twitter: @Justine4RI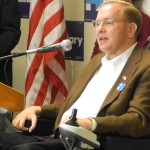 By Justine Caldwell on October 5, 2017
On Tuesday, October 3rd, Congressman Jim Langevin (D-Rhode Island) voted no on HR 36, a bill to ban abortions after 20 weeks. Langevin had previously voted for this bill in 2013 and 2015.
Posted in Congress, Featured, Women | Tagged 20 weeks, Abortion, HR 36, jim langevin, langevin | 1 Response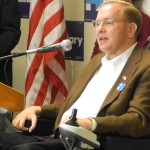 By Justine Caldwell on October 2, 2017
Representative Jim Langevin (D) has historically voted in favor of this bill.
Posted in Congress, Featured, Women | Tagged Abortion, HR 36, jim langevin, langevin, Trent Franks | 2 Responses