Browse:
Home
/
David Norton
David Norton
David Norton is running for State Representative in Pawtucket.
By David Norton on January 14, 2017
We chose City Hall to highlight the fact that Pawtucket pays one of the highest vehicle excise taxes in the state at 5.3 percent. Pawtucket residents have been paying this very high tax for many years without relief.
Posted in Activism, Class Warfare, Featured, Inequality, Pawtucket, Providence, Taxes, Transportation | Tagged car tax, Donald Grebien, Fair Shot Agenda, Jamestown, Nicholas Mattiello, pawtucket, Pawtucket City Hall, Providence | 2 Responses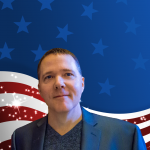 By David Norton on February 29, 2016
The tolls issue is not a case of supporting infrastructure projects or tax policy, or even an attempt at solving our problem of crumbling bridges and roads. Everyone agrees that Rhode Island's roads and bridges are in need of repair. The tolls issue is really a case of trust in our elected leaders and the way the State of Rhode Island operates.
Posted in Featured, Infrastructure | Tagged David Norton, Nicholas Mattiello, pawtucket, RhodeWorks, WPA | 9 Responses