Browse:
Home
/
Paul Roselli
Paul Roselli
Paul A. Roselli is a resident of Mapleville, RI and the president of the Burrillville Land Trust and Vice President of the Rhode Island Association of Conservation Commissions. Roselli is a board member of the Blackstone River Watershed Council/Friends of the Blackstone. Roselli holds a BS in Plant and Soil Science from URI and is a graduate student in a Master of Science program called Global Environmental Studies at Bryant University. Roselli has steeped himself into the Invenergy project.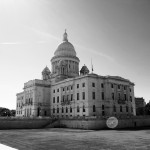 By Paul Roselli on June 23, 2017
As House and Senate start the process of approving the State of Rhode Island 2018 budget proposed by House and Senate leadership and the Governor. In this budget is a movement to take $12.5 million from the energy efficiency fund and place it in the state's general fund to offset the money lost from removing […]
Posted in Featured, State House | Tagged energy efficiency fund, national grid, People's Power and Light, State House | 2 Responses
By Paul Roselli on June 7, 2017
For nearly two years, the Burrillville Land Trust has worked to make the Clear River Energy Center a statewide issue: 42 "Learn the Facts" presentations, street tours, advocating for legislation, speaking before town councils from Woonsocket to Block Island, speaking before the Providence City Council Ordinance Committee, working with state agencies to hone in on […]
Posted in Climate, Featured | Tagged burrillville, Burrillville Land Trust, Kelsey Treanor, Sydney Treanor | 1 Response
By Paul Roselli on June 1, 2017
The 1986 public law 42-98-5 is out of date and can't compete in the ever changing demands of energy, the end of fossil fuels, the proliferation of solar, wind and hydro, continued state and regional carbon reduction regulations and a greater reliance on a smarter grid.
Posted in Burrillville, Climate, Corporate Greed, Energy, Featured, Infrastructure | Tagged EFSB, Energy Facility Siting Board | Leave a response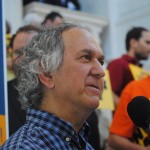 By Paul Roselli on December 19, 2016
I believe that many of you on the City Council and as residents question the value of selling water to a power plant. But you need to be heard and you need to ask questions. Why enter into an arrangement with an outside company when others have already rejected just such an arrangement?
Posted in Burrillville, Climate, Energy, Featured, Health Care, Infrastructure, News, Woonsocket | Tagged Audubon Society, Blackstone River, Blackstone River Watershed Council, Blackstone Valley National Heritage Corridor, Blackstone Valley Tourism Council, burrillville, Center for Disease Control, Charlestown, Clean Water Action, cumberland, EFSB, Energy Facility Siting Board, Environmental Council of Rhode Island, Friends of the Blackstone, Harrisville Water, Hopkinton, Invenergy, Lincoln, middletown, Nature Conservancy, North Smithfield, Pascoag Utility District, Resilient Rhode Island, Richmond, Save The Bay, Scituate, south kingstown, Thompson CT, tiverton, Woonsocket, Woonsocket City Council, Woonsocket's Utility District | 4 Responses