Browse:
Home
/
Will Collette
Will Collette
Co-editor of Progressive Charlestown. RI native who returned to RI after 25 years of work in Washington DC as an organizing director for national grassroots environment organizations and as a strategic campaigner for the AFL-CIO.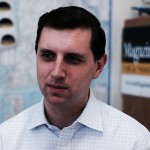 By Will Collette on September 28, 2016
I spoke to Seth this afternoon about his new plan for the pension funds which was unanimously approved today by the State Investment Commission.
Posted in Corporate Greed, Featured, News, Pensions, Rhode Island, State House | Tagged General Treasurer, hedge funds, investment, pension, seth magaziner, State Investment Commission | Leave a response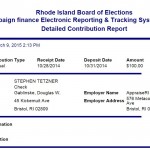 By Will Collette on March 16, 2015
One of the nice things about owning several properties is that when it comes to politics, you have lots of choices about where you can say you live. I'm not talking about the formal definition of legal residence, but "addresses of convenience." Having an address of convenience gives you the choice of where to vote […]
Posted in Featured, Politics | Tagged Doug Gablinske, Elections, General Assembly | Leave a response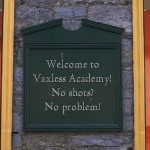 By Will Collette on February 9, 2015
It's inevitable. I am anticipating that one of the many shrewd companies in the "education reform" business will roll out a chain of charter schools for unvaccinated kids. Why should parents have to produce proof of immunization before their little darlings are admitted to public school when they have the "freedom of choice" to send […]
Posted in Education, Featured | Tagged charter school, ed deform, Education, Gina Raimondo, gist, school choice | Leave a response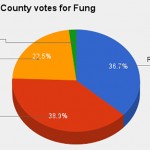 By Will Collette on November 18, 2014
While there was jubilation in the Rhode Island Democratic Party election night party because of the biggest sweep since 1960, that mood was not shared by Democrats in South County. From Exeter to Westerly, Democrats, and especially progressive Democrats, took an awful beating in General Assembly and Town Council races. Majorities in several South County […]
Posted in Featured, Politics | Tagged Cathie Cool Rumsey, Democrats, fung, Gina Raimondo, gop, larry valencia, Republicans, south county | 5 Responses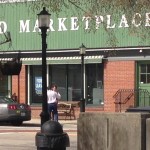 By Will Collette on October 24, 2014
Ernie Almonte can't make up his mind. Now he's an "independent" running for general treasurer. But he began the 2014 campaign season as a Democrat running for governor. He was the first to announce, way back in November 2012 right after the last election. He soon realized that there was no way he would win […]
Posted in Featured | Tagged ernie almonte, pensions, seth magaziner, Social Security, treasurer | 16 Responses
By Will Collette on August 26, 2014
In every election, there are fringe candidates who end up on the ballot and pick up a few votes from confused voters or those who, for whatever reason, think "none of the above" is their choice. In the hotly contested 2014 Democratic primary for Governor on September 9, we have one of the fringe candidates […]
Posted in Featured | Tagged campaign 2014, giroux, gov 14 | 2 Responses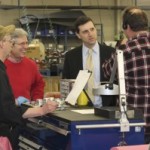 By Will Collette on August 25, 2014
The clock is ticking down rapidly to the September 9 primary where Democrats will have to choose between Seth Magaziner and Frank Caprio as the Democratic candidate for General Treasurer. Polling shows Seth's public support has jetted ahead to take a 12 point lead over Frank Caprio in the final days. This is a huge shift from […]
Posted in Featured | Tagged campaign 2014, david caprio, ernie almonte, frank caprio, RIPDA, seth magaziner | 1 Response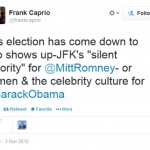 By Will Collette on July 16, 2014
Turns out I was right when I said there's only one true Democrat running for General Treasurer. Recently, I angered some people by declaring in RI Future and Progressive Charlestown that, among the three contenders for the Democratic Party's endorsement for General Treasurer, only one – Seth Magaziner – was really and truly a Democrat. […]
Posted in Elections, Featured, Politics | Tagged almonte, caprio, General Treasurer, seth magaziner | 12 Responses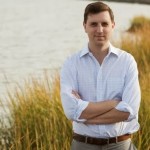 By Will Collette on June 20, 2014
The Rhode Island Democratic State Convention will take place on Sunday, June 22. My wife Cathy and I are both State Committee members so both of us will be there and voting for the candidates our town committee, the Charlestown Democrats, have endorsed. For General Treasurer, we like Seth Magaziner because he has a record […]
Posted in Elections, Featured | Tagged ernie almonte, frank caprio, seth magaziner, treasurer | 26 Responses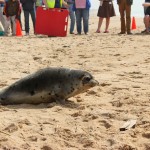 By Will Collette on May 23, 2014
Earlier this month, the good people at the Mystic Aquarium Animal Rescue Team did the unusual, releasing three seals – two harps and one gray seal – at the same time at Blue Shutters Beach in Charlestown.  The three seals, Pluto, Pandora and Curie, plopped out of their carriers and waddled down to the water to begin their normal […]
Posted in Featured, Politics | Tagged Charlestown, progressive charlestown, todd giroux | Leave a response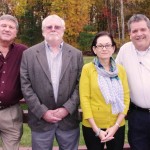 By Will Collette on October 21, 2013
The Exeter Board of Canvassers has certified that the Cranston-based RI Firearms Owners' League has succeeded in getting enough signatures – over 600, or roughly 10% of the number of people who voted in recent Exeter elections – to force a special recall election against four sitting Town Council members. The four targeted members just […]
Posted in Gun Control | Tagged cal ellis, exeter, guns, recall | 2 Responses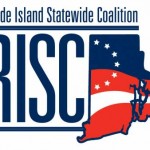 By Will Collette on August 27, 2012
In my last installment, I examined how the Rhode Island Statewide Coalition structured itself to gain political power and, as a surprise side bonus, serve as a tax shelter for some of its wealthy leaders. I ended that installment with a general overview of how RISC uses a non-profit foundation, the RISC Foundation, as a way […]
Posted in Featured, Rhode Island | Tagged donna perry, progressive charlestown, Rhode Island, risc, will collette | 5 Responses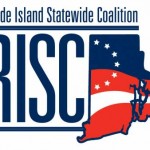 By Will Collette on August 20, 2012
Recently, I reported in Progressive Charlestown about major leadership changes in the Rhode Island Statewide Coalition (RISC) and their plan to move out of their long-time headquarters in Charlestown to new quarters in the metro area (they've moved to West Warwick). RISC is Rhode Island's most prominent right-wing political organization. They're always getting mentioned in the news when they […]
Posted in Featured | Tagged progressive charlestown, risc, will collette | 7 Responses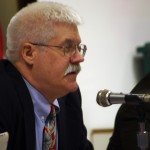 By Will Collette on March 24, 2012
With less than 8,000 people, beautiful beaches and forests and relative affluence, you'd think Charlestown would be a tranquil place. But don't believe it. Politics is almost always a blood sport, and it seems that the smaller the setting, the bloodier it gets. The dominant political group in Charlestown is called the Charlestown Citizens Alliance, […]
Posted in Politics | Tagged Charlestown | Leave a response