Browse:
Home
/
William J Conley Jr
William J Conley Jr
William J. Conley, Jr. is a Democrat representing Rhode Island Senate District 18, which includes portions of East Providence and Pawtucket. He is Chairman of the Senate Finance Committee and is the prime sponsor of legislation to subsidize a new PawSox stadium.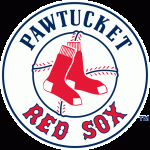 By William J Conley Jr on August 28, 2017
Put another way, it would be a net loss to Rhode Island should the team decide to relocate to another state, because we earn more revenue from the team than it would cost state taxpayers in subsidies.
Posted in Class Warfare, Corporate Greed, Featured, National News, Pawtucket, Rhode Island, State House | Tagged Apex, Capitol Television, Dominick Ruggerio, Donald Grebien, Donna Nesselbush, elizabeth crowley, General Assembly, James Doyle, PawSox, pawtucket red sox, senate finance committee, State House, william conley | 2 Responses