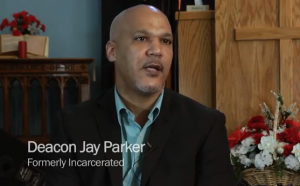 Surely there are some convicted criminals who may not be ready to rejoin the work-a-day world. But just as surely there are many who are. The Ban the Box bill would make it harder for potential employers to confuse the two by doing away with generic  questions about criminal records on job applications.
Watch this video, or read this prior RI Future post, to learn more:
If you support this legislation, join Jobs with Justice and Direct Action for Rights and Equality and others today at 3 p.m. at Burnside Park for a march to the State House.
From a Jobs with Justice email:
Have you seen the question on most job applications have the that asks: "Have you ever been convicted of a felony or a misdemeanor?" Have you, or has anyone you know, ever had to check that box to say "yes, I have"? If so, you probably know that most of the time, checking that box means your application will likely wind up in the trash–and when it does, you're likely to remain unemployed, unable to provide for yourself, your family, or your community and more likely to return to prison. When our society creates a permanent second class of people desperately looking for a way to survive, we all suffer.

Please join us tomorrow at a

 

MARCH & RALLY for BAN THE BOX

WEDNESDAY, MAY 15th @ 3PM

Meet at Burnside Park Downtown Providence – March to the RI Statehouse 

Pass the word!

The rally will begin at Burnside Park, Downtown Providence at 3PM and from there we will arch up to the RI Statehouse (Smith Street Side).  Please come out! Bring your family and friends.  There will be chanting and beautiful signs.  We need to let our legislators know that 2013 is the year to pass Ban the Box.
Ban the Box activists march to State House today

,