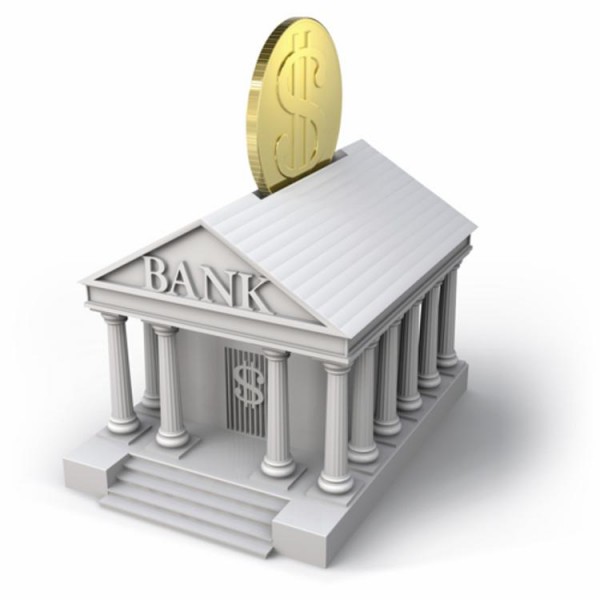 As of January 1, the Rhode Island minimum wage will be raised to $9.60. Although a good step towards financial equality, it cannot compensate for the nation's polarizing wealth divide. We need banks to do that.
In 2013, 63 million Americans spent a combined $455 billion nationwide on alternative financial services, as reported by the Federal Deposit Insurance Company. This includes scams such as payday loans, pawnshops, and check-cashing services. Pay day loans offer immediate loans with steep interest and short payback, pawn shops take expensive collateral with hefty fees for small cash loans, and check-cashing services charge significant flat-rates, often around $40 per paycheck. United For A Fair Economy believes alternative financial services outnumber McDonald's and Starbucks franchises combined in America today. Alternative financial services set up in areas they believe densely impoverished to prey on the financially disadvantaged. Institutionally, they operate to widen the wealth gap.
In his 2014 campaign, Rhode Island General Treasurer Seth Magaziner highlighted that one in four Rhode Islanders are underbanked. In Magaziner's words, underbanked citizens "don't have a bank account at all, or they have a bank account and they're still relying on high-cost financial services like payday loans, pawn shop check cashing and so on." Of the 63 million consumers that are underbanked in America, 24 million of them have no bank account at all. The families with limited bank account usage spend an average of $3,000 a year working while the average underbanked family spends $43,000 in their careers on check-cashing services. For these 63 million underbanked Americans, the vision of banks is a dark one. Among the most common reasons for using alternative financial services instead of banks, the top responses were "lack of money", "I don't like dealing with or trust banks", "inconvenient hours or location." These responses show a fundamental misunderstanding of the comparably greater convenience, affordability, and security of banks.
Communicating this is one of the smaller barriers banks have traditionally held, like extensive documentation, high minimums and maintenance fees, and new account screenings. Others responded "account fees are too high or unpredictable." Many of these individuals live paycheck to paycheck and do not earn enough to meet minimum balance or direct deposit requirements for free checking. What should they do?
Put money in the bank. Bank accounts provide the financial security needed to build wealth. While accumulating interest, your money is protected from fires, burglary, misplacement, or other damage. With a bank account you build a credit history, critical for loans for cars, for home mortgage, and for higher education.  And bank accounts are cheaper and more convenient than alternative financial services, from free bill pay, to free check cashing, to free ATM withdrawal.
As of 2015, nine banks or credit unions in Rhode Island have little to no minimum balance requirement nor require direct deposit for free checking. Many have no minimum balance and free checking. Almost all have free online statements, credit building opportunities, mobile banking, and free ATM access. Looking to the future, financial literacy is on the rise in Rhode Island's schools, and a new state backed program College Bound incentivizes saving for the higher education of Rhode Island's next generation.
Banks still need lower entry barriers for Rhode Islander's looking to open checking accounts. New account screenings must offer forgiveness for previous debts. With financial guidance banks could aid in paying off the prior institution to which their new customer is indebted. It is equally as crucial that banks and credit unions offer an entry-level checking account with no minimal fees and balances.
Some banks would object to the operating cost they incur for maintaining an account with little immediate return. These banks need to look forward.  The short term loss in revenue will be returned manifold as Rhode Island's poor accumulate the wealth they then reinvest in said bank. Banks understand the delayed but greater return of a bond. Banks need to bond with Rhode Island's consumer, for delayed but greater returns for both.
America today resembles a plutocracy. The assets of the top 1 percent is now approaching 45 percent of the nation's wealth, having steadily risen toward levels unseen since the Great Depression. The wealth of the bottom 90 percent continues to hover between 10-20 percent of the nation's wealth for the last century. The stagnant trend makes clear that growth in national income has not yielded a more equitable distribution of wealth.
Expert on urban and racial inequality and poverty, Melvin Oliver says, "Income feeds your stomach, but assets feed your head." Many Rhode Island stomachs will be fuller by sixty cents an hour come January 1st. But will their heads will still be hungry? Wealth breaks the cycle of living day to day. Alternative financial services drain wealth while banks can nurture it. Rhode Island and Rhode Island's banks: stop living day to day on pennies, and bond.