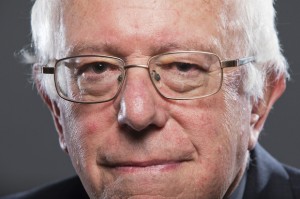 The Grand Opening of the Bernie Sanders for President campaign office is taking place Sunday, April 10th on 500 Broad St. in Providence from noon to 1PM. Over 100 people have already signed up to join in the event.
Progressives of all stripes are invited to the political revolution to take back the country from the establishment.
The primaries are turning out to be a classic 1% v the 99%.  The Republicans leader is a four times bankrupt billionaire "You're Fired" celebrity and the Democrats offer the possibility of Bernie Sanders, a social, economic and environmental justice champion, who is saying "You're Hired" to America.
Sanders won the Wyoming caucus, where he gave his victory speech after a stunning romp of Clinton in Wisconsin, birthplace of modern Progressivism, Sanders will have won 7 0f the last 8 Primaries/Caucuses…as his campaign rolls east. Should be an exciting event.
Bernie Sanders office opens In Providence

,