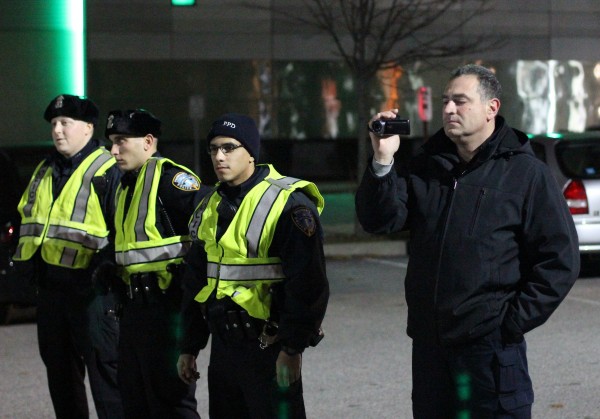 Legislation to help mend the bonds between the police and community after a year of national duress will cross Governor Gina Raimondo's desk to be signed into law.
The bill, known as the Comprehensive Community-Police Relationship act, requires that all police departments collect data on a subject's race during traffic stops. The information will then be submitted to the Department of Transportation's Office of Highway Safety, to be put in a yearly report showing what has been done to address any racial disparities. The act also makes illegal "consent searches" of juveniles, unless the officer has probable cause or reason of suspicion.
"It's more communication between the police, the community, and juveniles," said Representative Joseph Almeida (D-District 12), the main sponsor of the bill on the House side. "All we're asking for is more probable cause, and right to be stopped."
Almeida also said that the act is already helping to build communication between people of color and police.
"Communication is a big issue in civil rights," he said.
Senator Harold Metts (D-District 6), the bill's main sponsor on the Senate side, believes that after the events in Baltimore, New York, and Ferguson, communication is more needed now than it ever was before.
"We have to work together," he said. "Even despite all the tension that's across the country and across the world, the community and the police have to work together to build trust, because that's the only way we're going to have safer communities."
According to Metts, different groups have met over the past eight months on both sides of the issue to come up with the version of the act that has been passed. Although the legal aspects of the bill concerning racial profiling and traffic stops were certainly important for him, there was something bigger that everyone seemed to miss.
"The important thing that everybody overlooked, for me, was how two opposed parties, initially, got together, and realized that they had to work together to come up with this compromise bill," he said.
Metts added that the bill is especially important in his district, which is largely comprised of people of color. People have spoken to him about racial profiling and the way it dehumanizes them. Metts himself has been a victim of such profiling.
"Everybody wants to be treated with respect and fairly, on both sides," he said.
Opponents to this bill, and similar bills all over the country, have argued that making officers take this extra step, or having to fill out more paperwork, is too much work. Representative Almeida, who is a retired police officer, believes otherwise.
"That's bull," he said. "That's not true. Paperwork is good because we were told to form a paper trail. It's not going to give them any more work. Besides, if you look to the right [in a police cruiser], there's a computer there. It's not going to stop anything."
The specific requirements of the bill are fairly straightforward. Searches conducted by police officers should be documented and include the date, time, location, and probably cause leading up to the search. Those who have been recorded with video or audio equipment have the right to view that footage, provided that it does not compromise the investigation. It also establishes a procedure for searches of juveniles without a warrant. Officers can only ask for the juvenile's consent if there is probable cause, and if there is, the juvenile has the right to refuse the search.
The collection of this data would begin July 2016, and would be put toward the Office of Highway Safety's yearly report, as well as a quarterly summary of the monthly information provided by police departments.