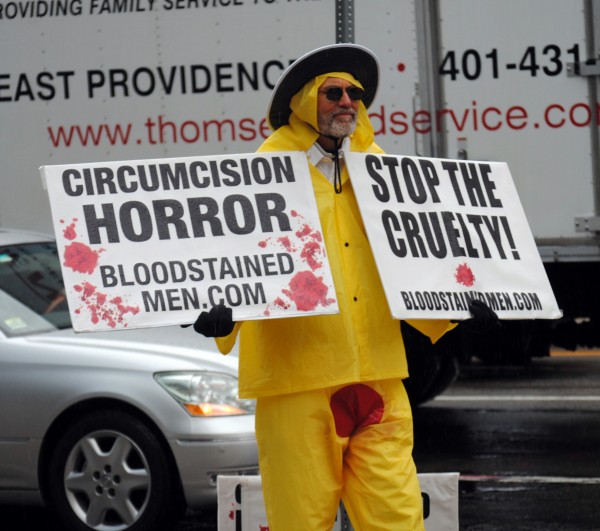 The Bloodstained Men & Their Friends, a traveling anti-circumcision protest group, set up outside Providence Place Mall yesterday in concert with Intact Rhode Island. Both groups have held protests in the past, but this year report that their message was greeted with more thoughtful consideration and less incoherent invective than in the past.
Circumcision is an issue that confronts Americans mores on sex, childcare, health and religion. It's a hot button issue. The Bloodstained Men, wearing coveralls with a large red stain on their crotches, confront these issues in not so subtle ways. Their signs, such as, "STOP CUTTING BABY PENIS" and "STOP TORTURING BOYS" are jarring and unexpected sights. I've covered the arguments both groups make against circumcision here. I've covered previous "intactivist" protests here and here.
Mike Ferrara, a Rhode Island native and contractor working at Gtech came out to briefly join the protest, saying that he was uncircumcised and proud. He offered to "whip it out" and show me, but I declined the offer. "If you're circumcised you've lost a half inch," said Ferrara.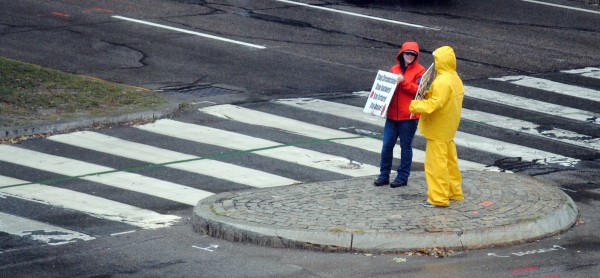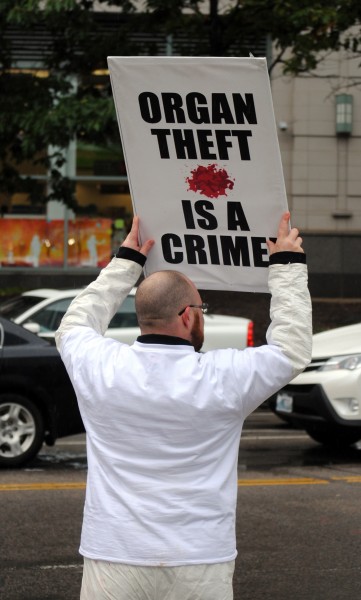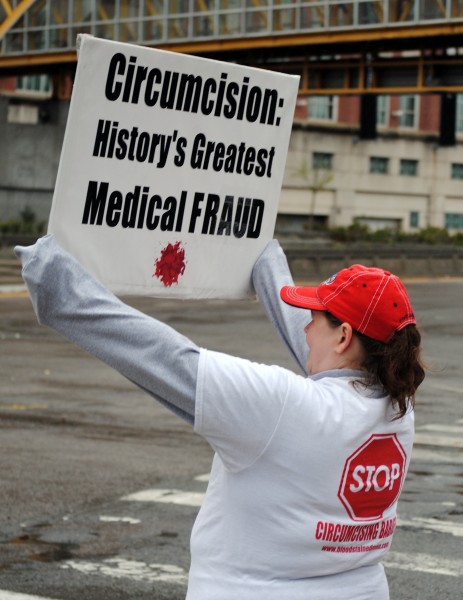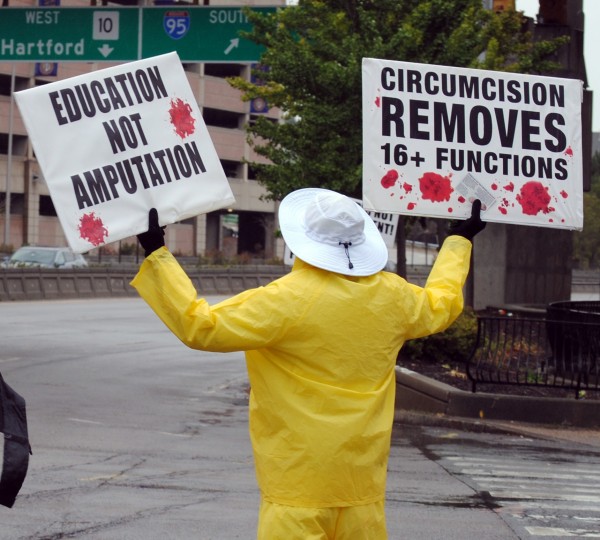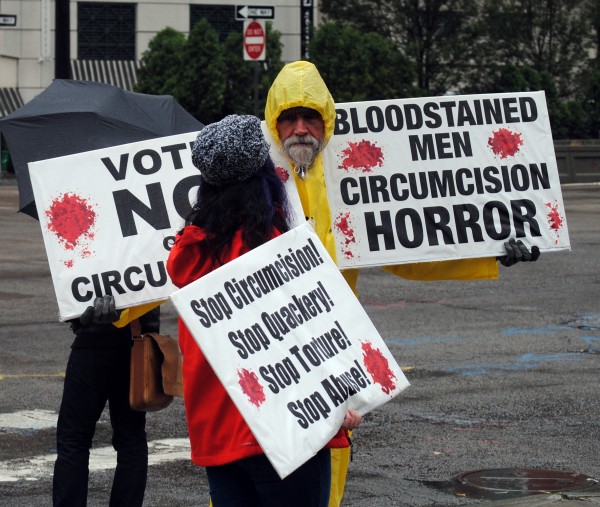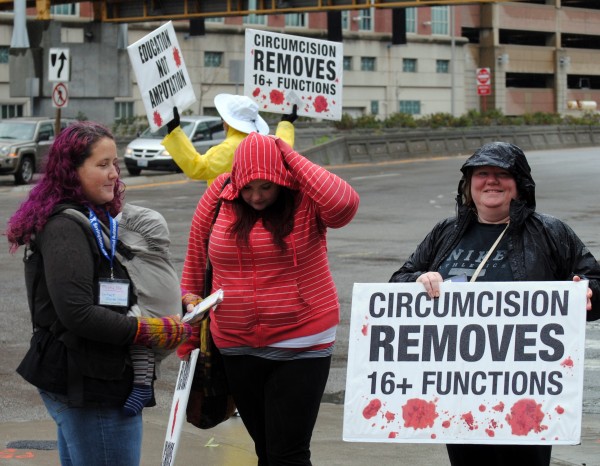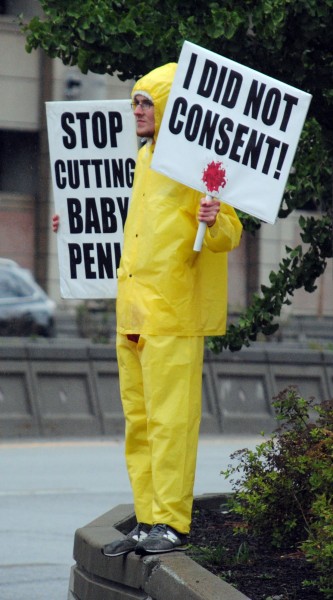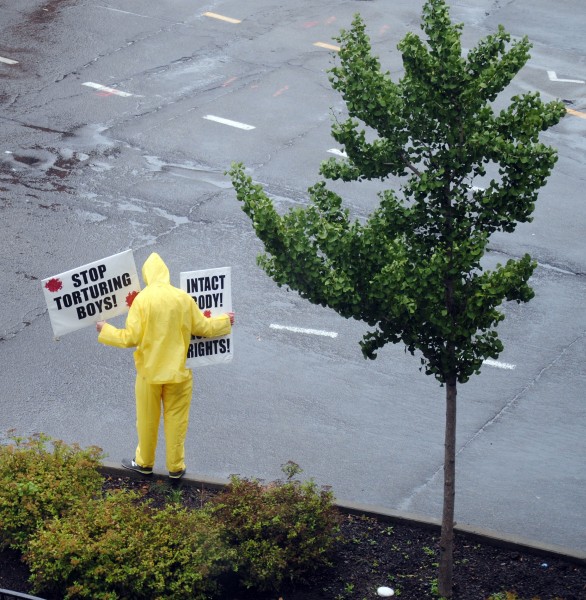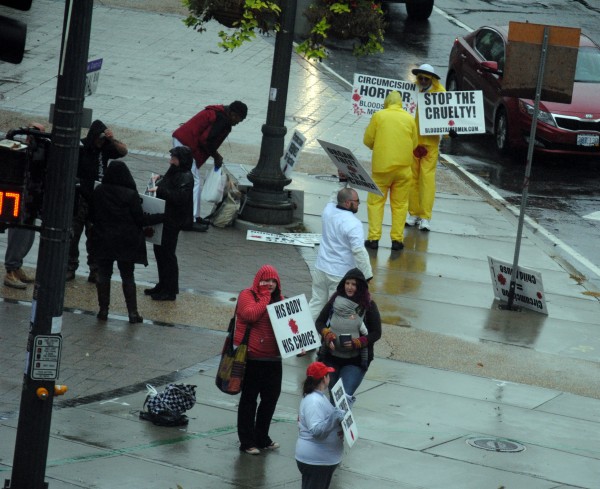 Bloodstained Men confront circumcision in Providence

,