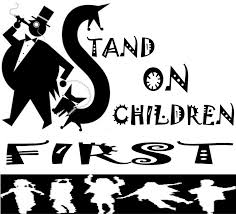 A former charter school teacher running for mayor of Boston turned down a half million dollars from a so-called education reform group today.
"I did not request any contribution and I do not want any contribution," said John Connelly according to the Boston Globe about a $500,000 independent expenditure from Stand for Children.
It turns out its bad form in Boston politics to take money from groups pushing that pro-corporate form of reform. Here's how Boston Magazine described the spurned donor:
The group in question is called Stand For Children, and they are not stealthy. They may be wrong-headed, or perhaps even controlled by evil corporatists, but they're pretty upfront about what they're doing. They spend a whole lot of money on certain kinds of school-reform measures.
If the way Stand for Children is throwing money at local politics sounds a bit like the way the pro-pension cutting political group Engage RI did so here, well that isn't the ed reform's group only connection to pension politics. Gina Raimondo's husband Andy Moffitt is also a member of its board of directors.
Here's the write-up about him on Stand for Children's website:
Andy Moffit is a Senior Practice Expert and member of core leadership team for McKinsey & Company's Global Education Practice.  Since co-founding the Global Education Practice in 2005, Andy has worked with multiple large urban districts, state education departments and charter management organizations to markedly improve system performance and close achievement gaps. He co-authored a recent book, Deliverology 101: A Field Guide for School System Leaders (Corwin Press, 2010), which describes key success factors and steps in driving results in global school system reforms. Before joining McKinsey, Andy was an elementary school teacher in an inner-city school in Houston, Texas as a corps member of Teach For America.
And here's one of Stand for Children's founders talking about how the group used pension politics in Illinois to help drive a wedge between labor and Democrats.