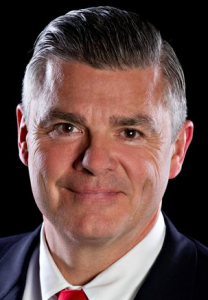 Brendan Doherty, it turns out, thinks Rhode Island would be well-served by making Rhode Island a "Right to Work" state. "Right to Work" is an exemption to federal labor laws that allow employees to enjoy union benefits without being a member.
"I believe in a right to work state" Doherty told the Barrington Republican Committee last weekend, according to this video on Barrington Patch. "I believe times have changed and we're in tough times in this country and we need to make changes."
"Right to Work" laws may sound benevolent, but they are bad for the middle class. According to a 2011 report from The Economic Policy Institute, wages are 3.2 percent lower in Right to Work states.
Indeed, the "Right to Work" rule isn't about fair wages (or the right to work, for that matter) but rather about trying to break the backs of organized labor.
"'Right to Work' is nothing more than code for union busting," RI Democratic Party Chairman Ed Pacheco, said in an email. "Collective bargaining allows workers to come together and fight for an honest wage for an honest day's work to support their family. Passing a Right-to-Work law obstructs that ability to ensure proper pay and working conditions."
If any of the Democratic candidates for the 1st Congressional District seat (of which there could be three, if David Segal decides to throw his hat into the ring) want to let us know what they think of Right to Work laws, please leave us a comment below…