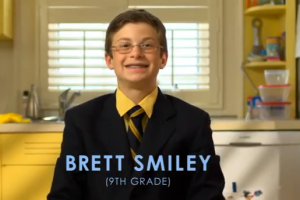 When Lorne Adrain dropped out of the Providence mayor's race, he was largely lauded. When Brett Smiley dropped out, he was largely lambasted.
"Adrain took the high road," RIPR's Scott MacKay wrote in a post dated July 17, "saying he got out to make it more difficult for the next mayor to win election only a third of the vote or less. He didn't mention the name Buddy Cianci, but it was clear that Adrain got out to  make it more difficult for Cianci to march back into the Beaux-Arts City Hall in reprise of his improbable 1990 comeback."
MacKay didn't seem to think Smiley took that same high road when he dropped out on Friday.
Smiley, MacKay said, "tried to put the usual political spin on full cycle. He said he was leaving the race for the greater good of the city and to stop the Buddy Cianci vindication campaign. Smiley hammered away at both Solomon and Cianci, calling them 'old-time politicians' and insisting that Elorza has the best chance of winning a general election over Cianci."
Then there's GoLocalProv writer Russ Moore, who was – if nothing else – consistent in his bashing of both Adrain and Smiley for dropping out.
This must prove that Moore is being intellectually honest with his readers and MacKay isn't, right? Welcome to the strange house of mirrors that is politic debate, where little is ever as it seems on the surface.
I guess it's like someone once wrote: "One person's backroom deal is another person's noble gesture."