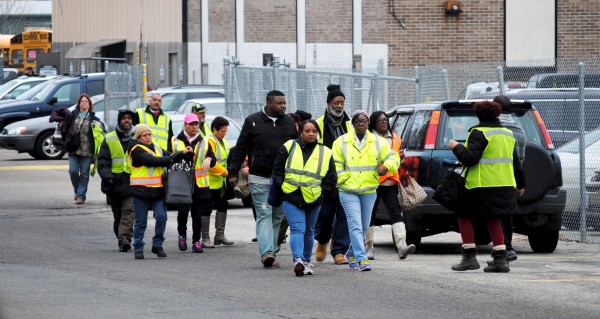 Projecting a tight budget, Providence school officials are considering outsourcing the school bus monitors.
The Providence School Board and Superintendent Susan Lusi are "seeking bids on buses and drivers, and also asking for an additional price for monitors," said PPSD Director of Communications Christina O'Reilly.
There are nearly 200 bus monitors in Providence, who earn an average of $12.37 per hour. When public education outsourcing occurs a private company often hires back some employees at a lower wage and other new employees at drastically lower wages.
"Seeking this pricing in no way obligates the School Department to have the transportation vendor provide the monitors, but provides us factual information regarding costs," O'Reilly told me.

"The genesis of this issue precedes the incoming Elorza administration by nearly two years," she told me. But Elorza transition team spokesperson Marisa O'Gara said "Mayor-elect Elorza supports Superintendent Lusi and the Providence School Board's decision to seek additional information regarding the cost of bus monitors."
Mayor-elect Elorza and Superintendent Lusi should realize that it is the total cost of privatization needs to be examined, not just the savings that may accrue in eliminating certain jobs and lowering pay.
In talking to bus monitors on Tuesday morning outside the First Student bus lot on Ricom Way in Providence, I learned that the duties and responsibilities of bus monitors are surprisingly complex. In addition to helping schoolchildren on and off the buses, and making sure that vehicles are complying with traffic laws and stopping when the students are in the street, bus monitors are trained in first aid, trained to deal with special needs students (and parents), are there to help evacuate a bus in the event of an emergency and stand ready to protect children from those who might come onto the bus looking to do students harm.
The bus monitors I talked to have been on the job from anywhere between three and 20 years. They know the children they care for. They know the communities they serve. Parents trust the bus system because they know that the bus monitors are professional and accountable.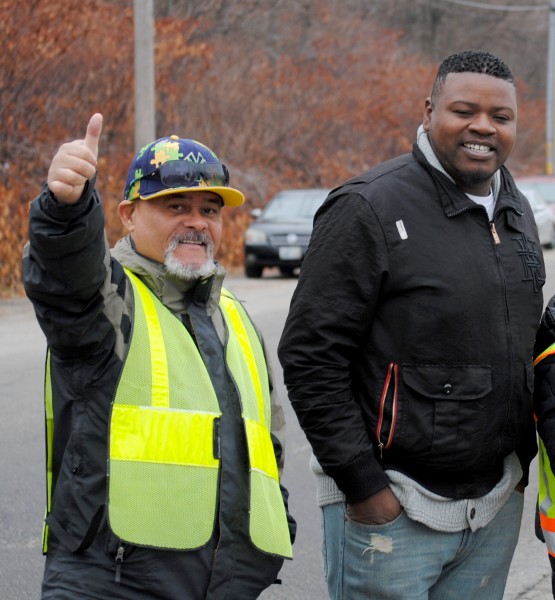 When I asked the small crowd of bus monitors how many of them lived in Providence, every hand went up. Many are single mothers and fathers. Make no mistake: being a bus monitor does not pay a lot, but it pays enough so that the men and women I talked to can maintain their homes, afford health care and send their children to school. Bus monitors take pride in their work. They know how important their jobs are. They are aware that they play a key role in the safety, security and wellbeing of our children.
The bus monitors spoke to me about their disappointment in Providence Mayor-elect Jorge Elorza, because they feel that they supported him when he was seeking to be elected, but now feel betrayed that he is looking into putting them all on the unemployment line, or to force them to do the same work they do now but for a private company at a fraction of their current pay. They wondered why cost cutting is always placed on the backs of the poorest citizens. They are appealing to the Elorza's humanity.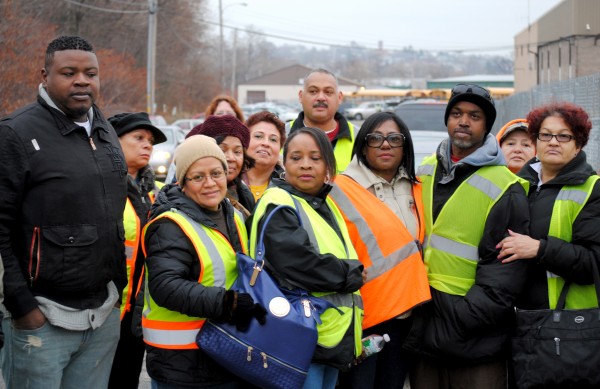 Spaight O'Reilly says that privatization is not yet a done deal. "Seeking this pricing in no way obligates the School Department to have the transportation vendor provide the monitors, but provides us factual information regarding costs."
The cost of nearly 200 Providence families suddenly without jobs in this difficult economy, signing up for various forms of public assistance, should be balanced against the few dollars an hour savings in salaries. A cost also needs to be found for the extra danger our students will be in as responsible, trained professionals are replaced with minimum wage workers who may lack the experience, motivation and training required to properly prioritize the lives of our students.
Privatization of public services too often results in tiny and temporary savings at the cost irreplaceable expertise and the hollowing out of jobs in vulnerable communities. I hope Mayor Elorza is wise enough to see that destroying people's livelihoods is not a good first step on the sustainable path towards a revitalized Providence.
Below, a bus monitor makes her case in Spanish.
---
---
Support Steve Ahlquist!
Bus monitors speak out about privatization efforts

,