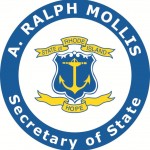 The campaign season may have begun months ago, but Rhode Islanders who are thinking about running for office must make it official by this Wednesday at 4 p.m. in order to be eligible to appear on this year's ballot.
Candidates have the next three days to file official Declarations of Candidacy. That deadline is just one of the milestones included in our "How to Run for Office," a free guide that outlines the key steps candidates must take in contests for everything from school committee to U.S. Senate.
Candidates for federal offices and electors for independent presidential candidates must file their Declaration of Candidacy with us. Voters who plan to run for state or municipal office must file with the board of canvassers in the city or town where they are registered to vote.
The 30-page guide is posted on our website along with the Declaration of Candidacy form and other key documents. You can even track who has filed day by day using our website. Visit tomorrow morning to see who filed today.