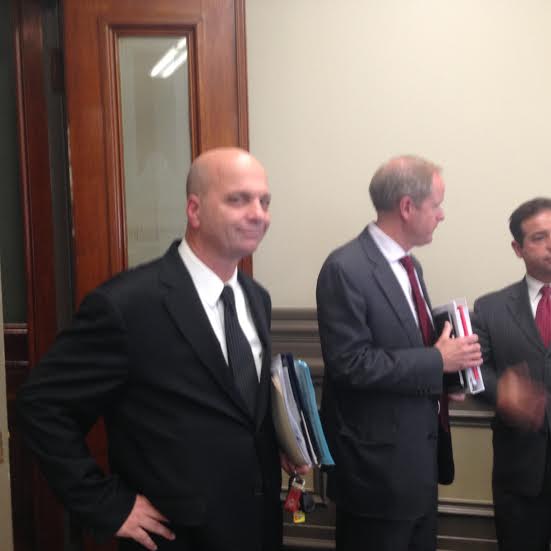 Appearing before the Providence Board of Canvassers today, Rep. John Carnevale said he does in fact live at the Providence address where he is registered to vote in spite of a WPRI investigative report that indicated he may live in Johnston, outside of the district he was elected to serve.
He said he receives mail at 150 Barbara St. in Providence. It's where his cars are registered and where his General Assembly and Providence police department pension income are delivered. He also said he rents out both units at 150 Barbara St., and shares one of the units with a tenant.
"I have rent coming from one unit and I live in another unit, which i also derive some rent from," Carnevale told the board.
Carnevale said he sometimes sleeps at the property he owns in Johnston, but said that only happens "maybe, at tops, once a week."
He said he was living at the Johnston address and said he moved back to the Barbara Street address when he learned the legislative seat in Providence was going to become vacant. "I was approached by then-Rep. Stephen Smith, who said he was not running again. That's when I moved back to 150 Barbara St."
While Carnevale testified that most of his bills are mailed to the Barbara Street address, a lawyer for the board of canvassers said CVS and Delta Dental both mail information to his Johnston address. The lawyer also said several people with the last name Carnevale are registered to vote at the Barbara Street address.
You can watch most of the hearing on my Periscope feed.
And here's video of the local media trying to get Carnevale to comment after the hearing:
Canvassers question Carnevale on his residency

,