Shirley Lomba is a caregiver at Bannister House, a nursing home in Providence. She's paid $10.90 an hour and takes home about $220 a week. Her mortgage alone, $900 a month, costs more than that.
"Who am I paying this week?" Lomba said, explaining her economic plight in a new video produced by SEIU 1199, her labor union that is advocating she be paid a living wage. "Am I going to choose to buy food or I am going to choose to pay my gas or my electric.
Rhode Island, by 75 percent, favors a $15 minimum wage for nursing care workers, according to a recent Fleming & Associates poll. Rep. Scott Salter and Sen. Gayle Goldin, both Providence legislators, have sponsored similar bills that would direct more state funding to pay caregivers like Lomba.  "The legislation is similar to policies enacted by Rhode Island lawmakers in 2000 in order to address a staffing shortage in nursing homes," according to a news release from SEIU 1199.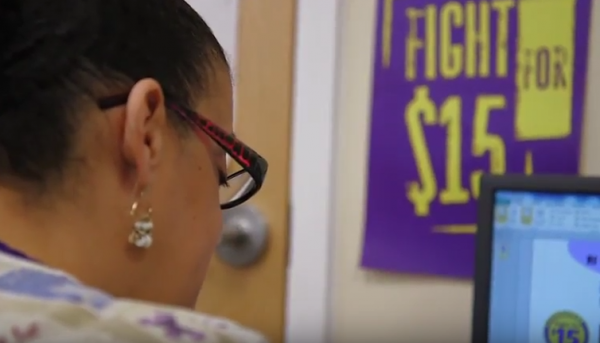 This is the third video SEIU 1199 has released of employees telling their own stories. Previously profiled were:
And Aggie Clark
Caregiver makes $220 a week, her mortgage is $900

,