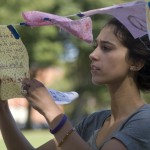 By Steve Ahlquist on September 2, 2014
Celebrate the Month of Peace this September at a number of special events!
Posted in Activism, Civil Rights / Liberties, Defense, Events, Featured | Tagged Month of Peace, Peace, Peace Flags, Rhode Island, RI, september | Leave a response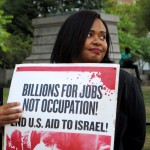 By Steve Ahlquist on August 30, 2014
From Gaza to Ferguson, we are witnessing the effects of the corporatization of the military and the militarization of the police. The alternative to the world on offer is one of courage and peace. The choice is ours.
Posted in Activism, Civil Rights / Liberties, Class Warfare, corporate greed, Criminal Justice, Defense, Featured, International News, Occupy, Providence, Race & Racism, Rhode Island, Syria | Tagged Drones, Gaza, Obama, Peace, Protest | 3 Responses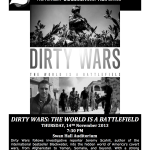 By Peter Nightingale on November 11, 2013
The President is all fired up; cameras are rolling. Days of coaching by a talented theater director flown in from a small, elite college are paying off. The lines are delivered with poise and apparent compassion. With pregnant pauses and the cadence of her delivery, the President punctuates the gravity of her message: Our preference [...]
Posted in Civil Rights / Liberties, Congress, Defense, Featured, Media, White House | 1 Response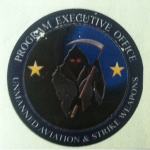 By David Segal on July 31, 2012
Without comment, just thought folks would be fascinated by the office's logo, as noted by Spencer Ackerman today.
Posted in Defense | Leave a response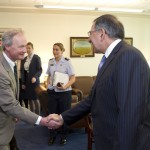 By Bob Plain on April 18, 2012
Gov. Chafee is in Afghanistan, spending the week visiting with National Guard troops, and in a conference call with reporters said "Rhode Island troops are doing really well here." He added, "It's just a tremendous sacrifice [for them]. It was very sobering having supper with them. I've been surprised at how thankful they are that [...]
Posted in Defense, Featured, National News | Tagged Afghanistan, chafee | 1 Response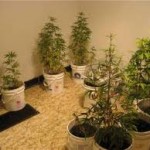 By Bob Plain on March 27, 2012
Massachusetts, Connecticut and Maine have already decriminalized possession of less than ounce of marijuana, as have a total of 13 states. But don't take our neighbors' words for it, a special Rhode Island senate commission on marijuana prohibition found in 2010 that the move would actually save the state money. "Even by conservative estimates," reads [...]
Posted in Defense, Featured, Rhode Island, State House | Tagged decriminilize, josh miller, Marijuana, rhoda perry | 3 Responses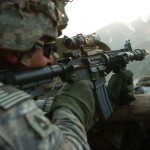 By Samuel G. Howard on March 16, 2012
The recent news out of Afghanistan is grim. On the heels of a burning of Qurans (along with other Islamic literature) that sparked mass protests in the country, the massacre of 16 civilians, nine of whom were children and three of whom were women, by a lone U.S. gunman; now Afghanistan's President Hamid Karzai has demanded [...]
Posted in Defense, National News | Tagged Afghanistan, Barack Obama, COIN, Iraq, ISAF, military policy, NATO, Osama Bin Laden, Stanley McChrystal, sunk cost fallacy | 2 Responses
By Russ Conway on July 22, 2011
Paul Craig Roberts lays bare what's wrong with the deficit hype being used to foist the dismantling of the social safety net on the American people: Recently, the bond rating agencies that gave junk derivatives triple-A ratings threatened to downgrade US Treasury bonds if the White House and Congress did not reach a deficit reduction [...]
Posted in Defense, National News, Taxes, White House | Leave a response