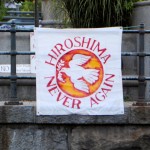 By Steve Ahlquist on August 11, 2014
Today is a state holiday in Rhode Island. It's a day some of us have off and some of us don't, depending on whether or not we work in Boston, or at some retail job, or for an instate union or government employer. We used to call it VJ Day, for Victory over Japan, but [...]
Posted in History, Holidays, Photos, Video | Tagged atomic bomb, hiroshima, Rhode Island, victory day, vj day | 1 Response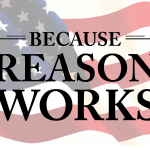 By Steve Ahlquist on May 1, 2014
The National Day of Reason, which Governor Chafee was kind enough to officially recognize on behalf of the Humanists of Rhode Island (HRI) and the Secular Coalition of Rhode Island has been the subject of no small amount of  misinformation. Here are some facts: The Day of Reason was created in 2003 by the American [...]
Posted in Activism, Civil Rights / Liberties, Holidays, Religion | Tagged church, day of prayer, day of reason, humanists, humanists of ri, prayer, reason, secular, state | 1 Response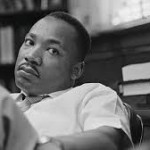 By Marco McWilliams on January 20, 2014
Toward the end of his life Dr. Martin Luther King, Jr. grew increasingly disenchanted with the project of racial integration as a means of securing social, political, and economic justice for African Americans. Echoing the sentiments of Ella Baker and Malcolm X, both of whom radically called into question prevailing ideas about what America was [...]
Posted in Activism, Civil Rights / Liberties, History, Holidays, Race & Racism | Tagged america, Dr. King, Martin Luther King | 2 Responses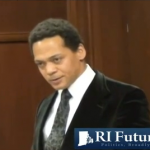 By Steve Ahlquist on January 20, 2014
On this day that we set aside to remember the extraordinary achievements of Dr. Martin Luther King, Jr., please enjoy Joe Wilson Jr.'s stirring performance of MLK's "The Drum Major Instinct" at the Central Falls City Hall on January 15, Dr. King;'s 84th birthday.
Posted in Activism, Arts & Culture, Civil Rights / Liberties, Featured, History, Holidays, Race & Racism | Tagged drum major instinct, james wilson jr, Martin Luther King, mlk | Leave a response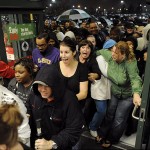 By Thom Cahir on December 25, 2013
By now I'm sure everyone has torn open their gifts and are watching television before preparing today's Christmas meal. And that includes many of my non-Christian friends who now celebrate the holiday. That's quite a change from when I was a kid and it was a religious holiday, celebrated by Christians in a solemn and [...]
Posted in Call to Worship, corporate greed, Featured, Holidays, Internet Culture, Opinion | Leave a response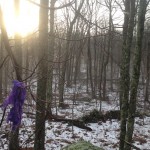 By Bob Plain on December 23, 2013
Happy Holidays Ocean State and fellow futurists … This is Bob Plain and as always I am podcasting to you from The Hideaway on the banks of the Mattatuxet River behind the Shady Lea Mill in North Kingstown, Rhode Island. But this is a special edition of the RI Future podcast celebrating that solstice time of year – or, as we call it here in America, Christmas.
Posted in Holidays, RIF Radio | Tagged billy squier, bosstones, christmas, christmas songs, flaming lips, john lennon, ramones, rif radio, robert earl keen, simon and garfunkel, sonics, steve earle, stevie wonder, the kinks, woodie guthrie | Leave a response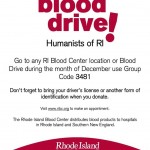 By Steve Ahlquist on December 3, 2013
Governor Chafee's recent decision to let the giant evergreen dominating the State House rotunda be officially called a "Christmas Tree" rather than a "Holiday Tree" as has been the tradition since at least the Carcieri administration, is unfortunate. Chafee has been a very good advocate of church-state separation, fighting the good fight even when there [...]
Posted in Featured, Holidays, Religion | Tagged blood, christmas | Leave a response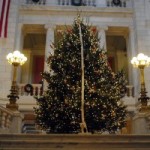 By Bob Plain on December 2, 2013
In an attempt to avoid the annual holiday season skirmish over what to call the dead tree in the State House veranda, Governor Lincoln Chafee said in a statement today he's willing to acquiesce and call it a Christmas tree. Here's his statement: In 2011, my first year celebrating December in the State House I [...]
Posted in Featured, Holidays | Tagged chafee, christmas tree, Holiday Tree | 5 Responses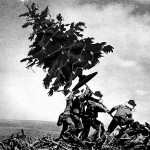 By Len Katzman on December 13, 2012
I'm a field operative in the War on Christmas.  I'm in a Spoken Word unit of the 649th Infantry Division of the 53rd Lexical Corps.  Our primary tactical weapon: words.  This is a diary of some of my time on the battlefront. I start this day as always, heading out to pick up coffee and [...]
Posted in Featured, Holidays | Leave a response