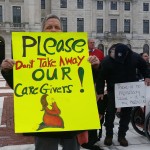 By Bob Plain on September 27, 2017
Smithfield can't restrict the rights of state-licensed medical cannabis growers through its zoning ordinance, said Superior Court Judge Richard Licht in putting a temporary injunction on the town's new zoning ordinance that restricted caregivers from 12 to 2 plants, among other reductions in their rights. "This decision confirms the legitimacy of Rhode Island's medical marijuana […]
Posted in Civil Rights, Featured, Marijuana, Smithfield | Tagged ACLU, Alex Chiulli, cannabis, Hawkins-Slater Act, John Meara, Matt Plain, Medical Marijuana, smithfield | Leave a response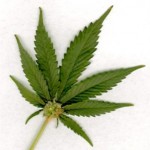 By ACLU of RI on June 22, 2017
"It is as if Smithfield has declared war on some of its most vulnerable residents by enacting this ordinance."
Posted in Civil Rights, Featured, Health Care, Marijuana, News, Rhode Island, Smithfield | Tagged ACLU of Rhode Island, Barton Gilman LLP, C Alexander Chiulli, JoAnne Leppanen, John Meara, Matthew Plain, Rhode Island Patient Advocacy Coalition, RI Superior Court, RIPAC, Steven Brown | Leave a response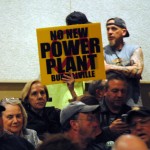 By Steve Ahlquist on May 31, 2017
Attorney William Dimitri noted that in Burrillville, "no one wants this power plant."
"I already know that because I live in that part of the state," said Judge Michael Silverstein."
Posted in Climate, Corporate Greed, Energy, Featured, Johnston, Justice, North Providence, Providence, Rhode Island, Smithfield | Tagged Burrillville Planning Board, Burrillville Zoning Board, Clear River Energy LLC, CLF, Conservation Law Foundation, EFSB, Elizabeth Noonan, Energy Facility Siting Board, Invenergy, Jerry Elmer, Michael Silverstein, Providence Water Supply Board, PWSB, Superior Court, william conley, William Dimitri | 1 Response
By Steve Ahlquist on March 7, 2017
The glacial pace of the proceedings, as we watch the EFSB members muse aloud about the minutia of scheduling, can be irritating.
Posted in Burrillville, Climate, Corporate Greed, Energy, Infrastructure, Johnston, Providence, Smithfield | Tagged CLF, Conservation Law Foundation, EFSB, Energy Facilities Siting Board, Glen Walker, Invenergy, Margaret Curran, Open Meetings Act, Providence Water Supply Board | Leave a response
By Steve Ahlquist on February 19, 2017
It takes more than a single candlelight vigil to reassure and comfort children who feel ostracized and under attack. It takes a community dedicated to fostering a safe, welcoming environment in which children and grow and prosper. As a society, we seem a long way from that.
Posted in Featured, Photos, Religion, Smithfield, Youth | Tagged donald trump, islam, lauren niedel, Martha Yager, Masjid al-Islam | Leave a response