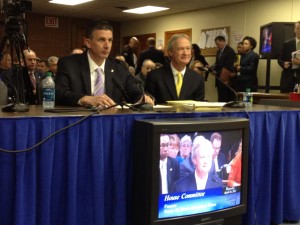 Gov. Chafee and Rep. Jon Brien, chairman of the House Municipal Government Committee, kicked off the House Finance Committee meeting by addressing the need to pass the governor's municipal aid package.
Brien, from Woonsocket, has a particular interest in the bills' passage as they would greatly benefit his community.
In this video, they both explain why the bills are so important to the poorest communities in Rhode Island.