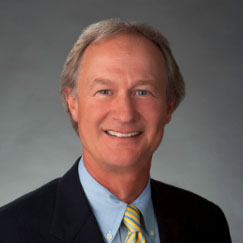 It's hard to be happy about something that will hurt so many working class retirees across Rhode Island, as would Governor Chafee's proposed bills to help cities and towns. But Chafee designed his suite of legislation to help the most cash-strapped communities the most, which is the right way to handle the state's municipal fiscal crisis that is disproportionately plaguing the poor.
Rather than giving every community the ability to suspend annual pension increases, Chafee's proposal would only allow those with pension funds less than 60 percent funded to exercise this tool, reports the Providence Journal. While no retiree deserves to have the deal they struck changed, at least this wasn't a blanket exemption.
Chafee also made a number of cost-saving tools only available to the "most distressed" communities. As we reported earlier this week, those four communities are Providence, Pawtucket, Woonsocket and West Warwick. Ian Donnis has a good list of the relief measures offered to these cities and towns.
While Ted Nesi notes that former Governor Carcieri offered some of the same mandate exemptions that Chafee proposed yesterday, the big difference is Chafee's bottom-up approach. Carcieri's proposal was a blanket exemption to every municipality and Chafee's is need-based. RI Future has held the former governor's feet to the fire for cutting so much money from cities and towns that had so little. So did Chafee earlier this week.
Here's hoping that Chafee's proposal sparks a big debate in the General Assembly about the disparity between the haves and have-not communities in Rhode Island as this is arguably the biggest affliction affecting the entire state. After all, no one is talking about how rough it is for East Greenwich, Barrington and South Kingstown have it. Rather it's the plight of Central Falls, Woonsocket, West Warwick, Pawtucket and Providence that is pulling our state down.